In a previous post we have referred to some new features introduced in the upcoming macOS Mojave (10.14) update. Among them, the system-wide dark mode could be one of the most anticipated features for night owl users that unveiled in macOS 10.14.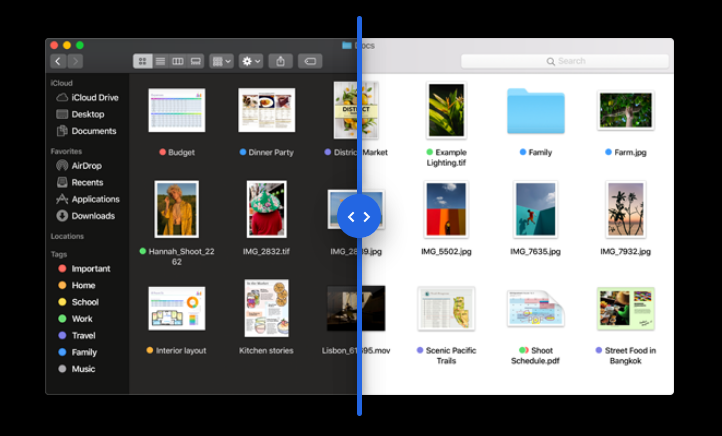 OS X Yosemite firstly brought out limited dark styling to the Dock, menu bar and Spotlight Search, but until this year the macOS Mojave will replace the old, limited functionality with a new Dark Mode, which turns the app windows, menu systems and even the default desktop wallpaper into darkened color scheme and styling.
The feature is said to help users stay better focused on their work in distraction-free environment. According to Apple, the Dark Mode works with all built-in app that come with your Mac, and moreover, third-party apps can adopt it too. Developers need to take advantage of Apple's APIs to implement the Dark Mode in their apps.
Here's how to enable Dark Mode on the Mac running macOS Mojave:
Open up System Preferences from Apple menu on the upper left corner of the screen
Click the icon labeled General in the System Preferences panel
Click the right image next the Appearance option to activate the Dark Mode
Click the left image to switch back to the default light appearance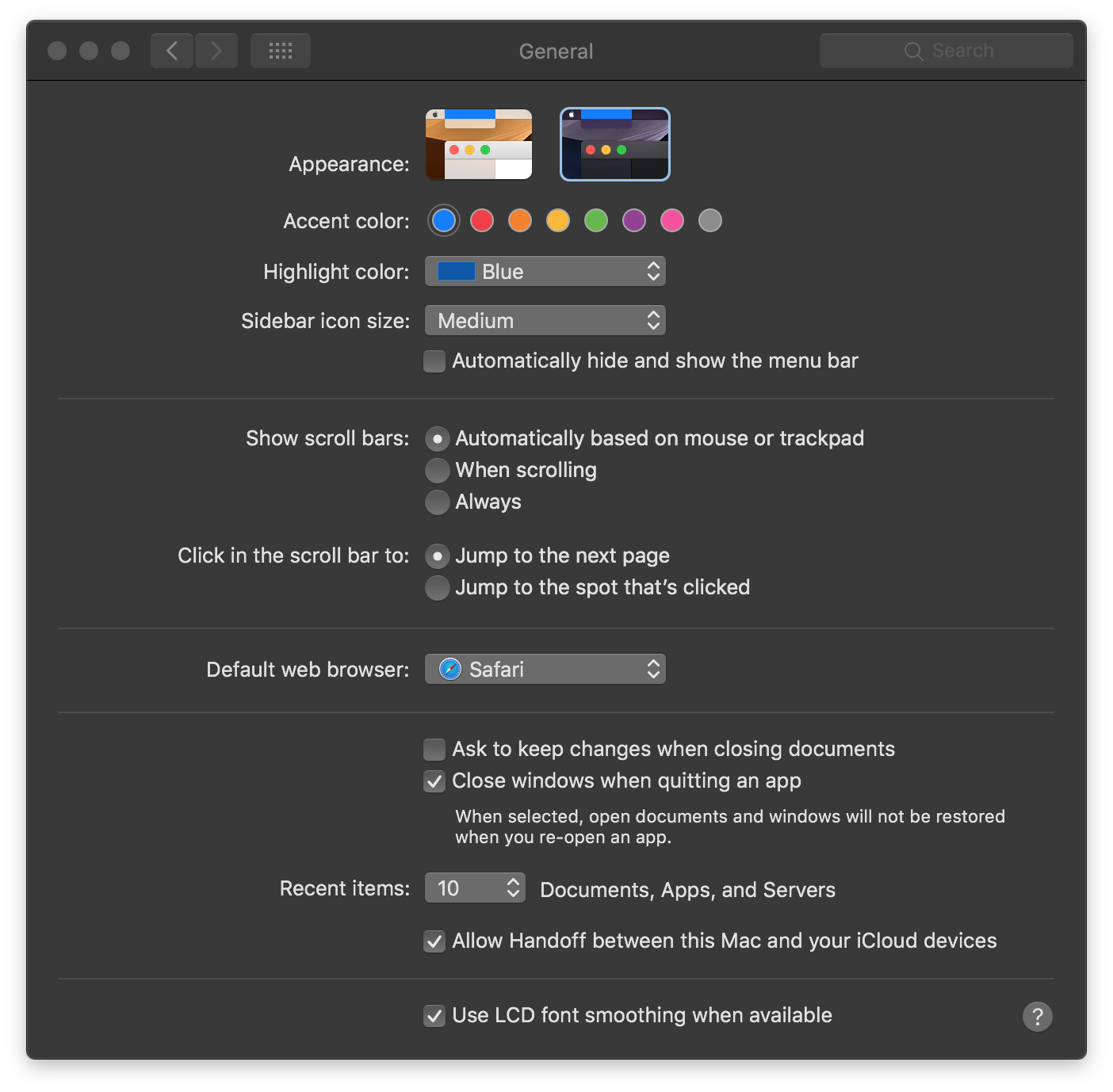 Meanwhile, Mojave also brings a new Dynamic Desktop feature, which automatically changes your desktop picture to match the time of day wherever you are. The dynamic wallpaper can be found in System Preferences > Desktop & Screen Saver.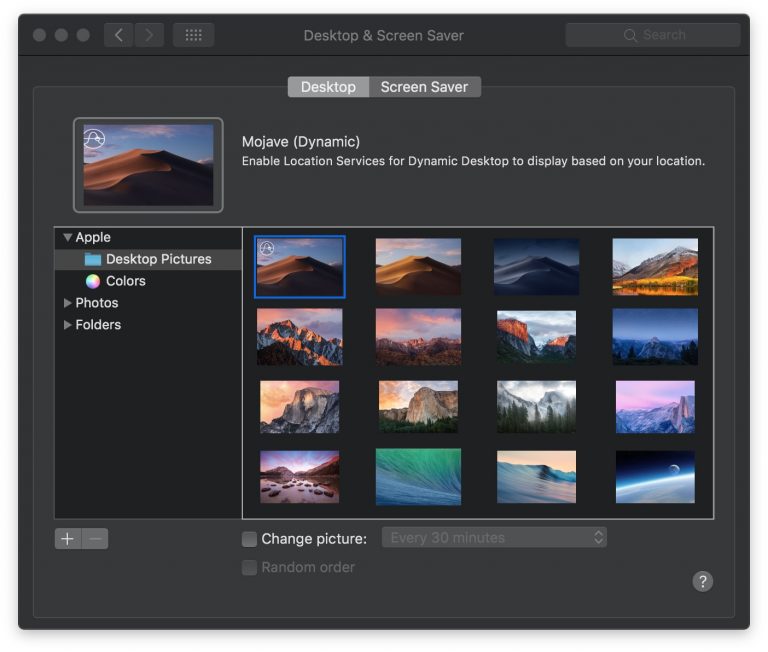 Last year Apple introduced the Night Shift to its Mac desktops and laptops, a feature that can automatically shifts the colors of the display to the warmer end of the color spectrum after dark and returns the display to its regular settings in the morning. To set up Night Shift, head to the Apple menu > System Preferences > Displays, and click the Night Shift tab. From there you can create a custom Night Shift schedule, or turn Night Shift On/Off manually by selecting/deselecting the Turn On Until Sunrise.
The macOS Mojave 10.14 is scheduled to come in this fall, and now the second beta has been released to developers to test the compatibility of their apps on Mojave.
To get more details about the macOS Mojave, see the Preview page.