In the WWDC 2018 held on June 4, Apple introduces the next generation (10.14) of macOS system named after Mojave. The macOS Mojave adds a new Dark Mode, the desktop version of several iOS apps, and redesigns an all-new Mac App Store. A public beta is likely to debut this summer, and the final release will come in the fall.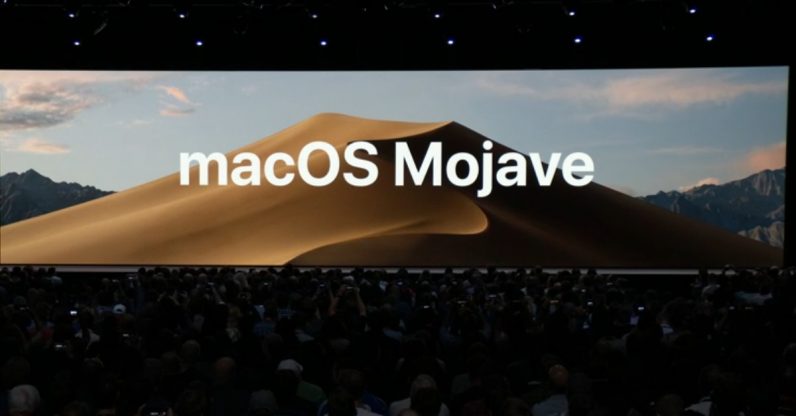 "macOS Mojave is a major update that introduces powerful new features for a wide range of Mac users, from consumers to pros," said Craig Federighi, Apple's senior vice president of Software Engineering. "Dark Mode brings a dramatic new look to macOS that puts your content front and center, familiar iOS apps come to the Mac for the first time and the redesigned Mac App Store makes finding new apps easier and more enjoyable than ever."
macOS Mojave users can switch to Dark Mode to transform their desktop to a darkened color scheme, and a new Dynamic Desktop feature allows the desktop picture to automatically change to match the time of day. Built-in Mac apps like Mail, Messages, Maps, Calendar and Photos all include Dark Mode designs. Meanwhile, developers can utilize an API in Mojave to implement Dark Mode in their apps.
Meanwhile, some iOS Apps including News, Stocks, Voice Memos and Home are now available on macOS Mojave. In the keynote, Apple announces that it has working on the AppKit in macOS and UIKit in iOS, to help transfer iOS apps into macOS, and also clarifies that it will not merge iOs and macOS. Starting in late 2019, third party iOS apps can be transferred to macOS using those changed frameworks.
Additionally, there are many little but practical features added in Desktop and Finder.
The new Stacks feature organizes messy desktops by automatically stacking files into neat groups based on file type (or other file attributes like tags and data). Once you drag files into the Desktop, they will be automatically categorized into separate groups, and clicking one stack will display all files of the specific type in desktop.
The Finder adds a new Gallery view that allows users to skim through files visually. The Preview pane now shows the metadata of a file, making it easier to access the media assets, while the Quick Look feature let users to rotate and crop images, mark up PDF files, or trim video and audio clips without even opening a specific app.
To provide more security controls, macOS Mojave adds more pop-ups to let users control what apps have access to their personal data and hardware like camera or microphone. Safari now also presents simplified system information when users browse the web, preventing them from being tracked based on system configuration.
To know more features introduced in the upcoming macOS Mojave, click this link.