Welcome to the Uninstall NordPass for Mac guide where you will know how to start a totally removal of the unwanted Mac apps and get rid of leftovers successfully. This guide is for anyone seeking to remove an app for Mac. By the end of this post, you will be able to understand the most common-used uninstall methods, and clean out your useless apps like a pro.

NordPass Description
It is inevitable that different people have their own perspectives regarding the topic of password management. Some people possibly suppose that password management is not an important thing, all accounts have the same passwords in order for easily remembering; Others will take password management very seriously and will form good habits and stick it out. As far as I'm concerned, a super-strong password is an insurance, you may feel it is useless and maybe it's not worth the time to research. But once the problem happened, like being the victim of identity theft, you will have to deal with all sorts of your password security issues. Maybe all the same password accounts have been implicated and so on. If you've ever thought about password management before, maybe this NordPass password manager will help you.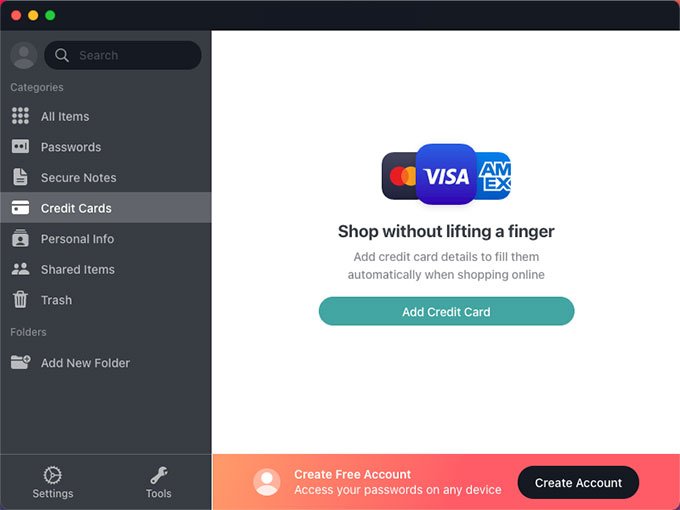 NordPass features:
It helps remember and store all your passwords in a secure place and allows you to login through just a click.
It synchronizes all your login credentials for all devices you want, and even you can access them although you're offline.
It delivers the audited security and uses the cutting-edge encryption algorithms to protect your valuable data from hacking. The golden cryptology standard and fresh algorithms are combined.
It comes made by the same cybersecurity experts of NordVPN, the superb security guarantee.
It is able to recognize your websites and fill in logins automatically
It will store you credit card details to help you checkout smoothly.
It allows you to share your password online in the format of an encrypted password vault.
Methods to Uninstall NordPass on a Mac
We'll get two methods to uninstall NordPass on your Mac: using manual removal method and a professional uninstaller.    Continue reading to figure it out.
1 Remove NordPass Through Manual Way
Right click the NordPass app icon on the Dock > select Quit option.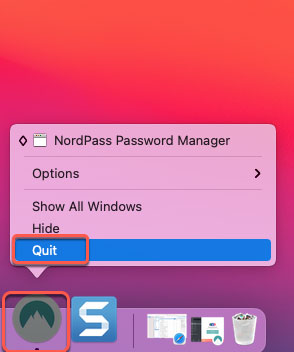 If the NordPass app failed to respond, you can force quit it from Apple menu. Click Apple menu on the upper-left corner of your screen> select Force Quit option from the pop-up menu > select the NordPass app name from the list > click Force Quit option > click Force Quit again to make sure you want to force NordPass to quit right now.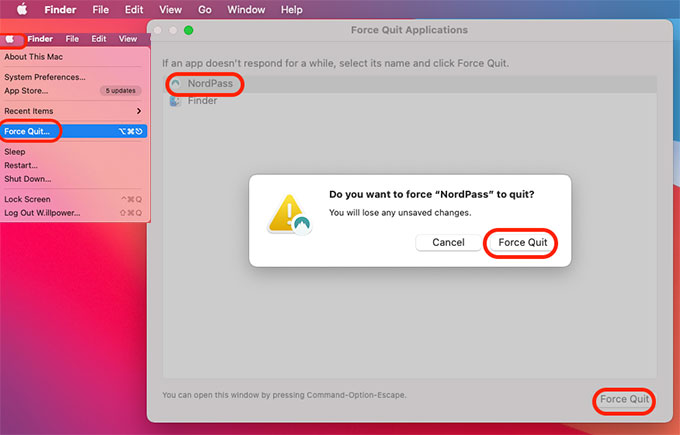 Click Finder > open Applications folder or the location where the NordPass app is located in > right-click NordPass app icon > choose the Move to Trash option from the pop-up menu.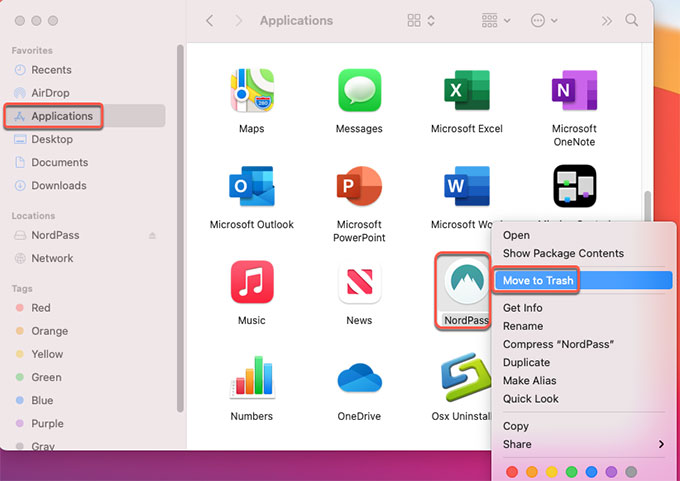 Open Finder > click Go > click Go to folder… > enter the NordPass app's pathname: ~/Library/Application\ Support/NordPass > click Go.  Find and delete the files associated with the NordPass app.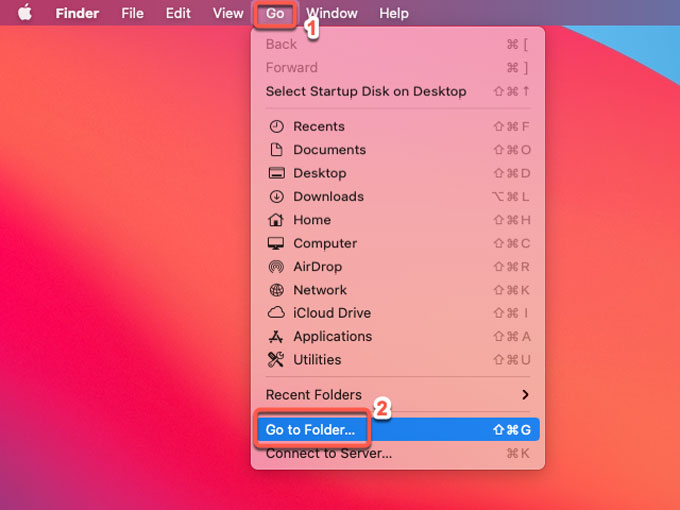 Besides that, you still need to go to sub-folders below and delete files associated with the NordPass app.
Go to: ~/Library/Caches
Go to: ~/Library/Logs
Go to:~/Library/Cookies
Go to: ~/Library/Saved Application State
Go to: /System/Library/Extensions/
Open Trash in the Dock> select all things about the NordPass app > click Empty Trash. And then Restart your Mac.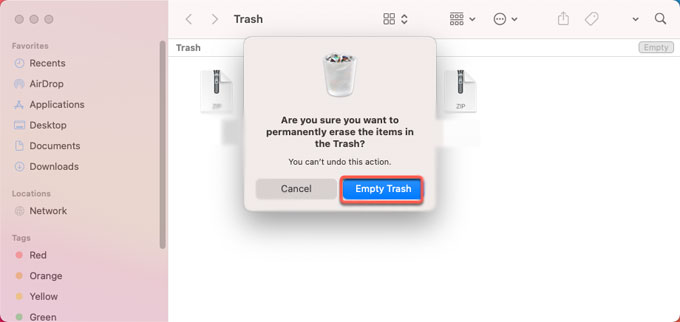 2 Uninstall NordPass Through Osx Uninstaller
 Launch Osx Uninstaller, the right-hand side opposite to the Step 1 page lists all your installed Mac apps. Select NordPass app >click Run Analysis.
Or you can search the app's name at the bottom of the screen and locate at it in no time.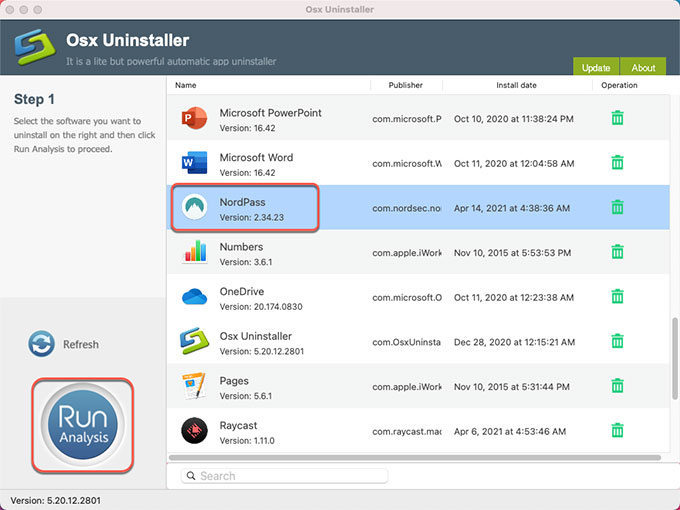 Click Complete Uninstall > click Yes to confirm that you would like to uninstall NordPass  right away.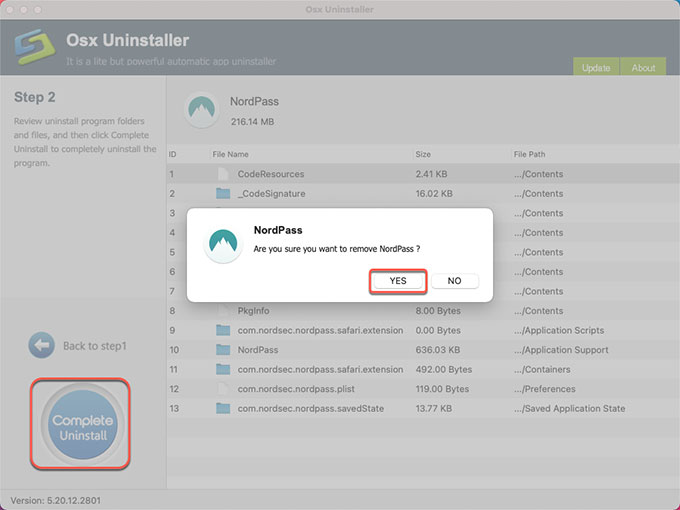 Once accomplished, you will see NordPass has been successfully removed. And then, Restart your Mac.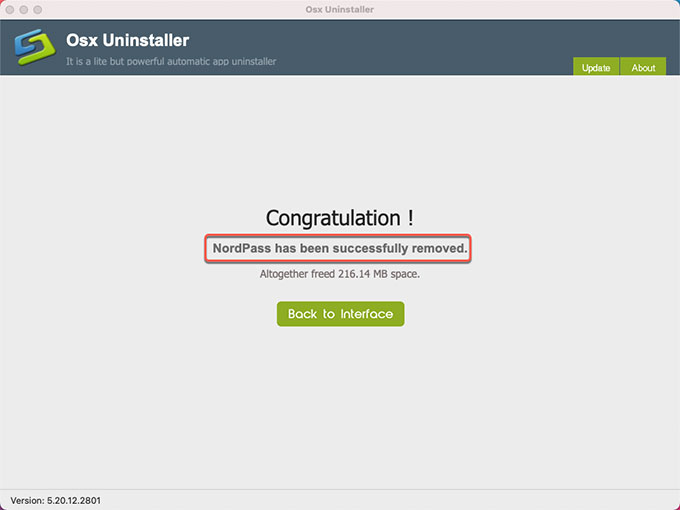 Video guide of how to uninstall NordPass with Osx Uninstaller:
Tips to Choose a Password Manager
I'll talk about basic requirements that I have to consider while choosing a password manager product. Maybe it is also helpful for you.
There is no doubt that one of the requirements to choose a password manager will give priority to the security. This is the most important and basic requirement when you choose a password manager. And as a password manager, there is no need to exist if the security is not highly guaranteed. Fortunately, as long as we have heard about the current available password managers, almost all are relatively reliable. So, you can choose a well-known password manager if needed.
This requirement is also important. After all, there are more and more devices out there, and if you can only use it on your phone or your Mac, the pain of manually entering your password will make you give up on password management. My most common devices are iPhone, Mac and Chrome. So as long as password manager works for all three platforms or more and is easy to synchronize, I'll consider to try it.
Price is also an important indicator. Since I started managing passwords, I have tried three different kinds of Password management software: 1Password, Sticky Password and NordPass.
When talk to the appearance of a password manager, whether it is mobile terminal or desktop end, it very generous and beautiful.
In a word, if you don't want to torment yourself and keep all your accounts and passwords securely, it had better be a good to-use password manager is a basic equipment for your devices.
Finally
It is the time to apply what you've acquired from this post into practice. Choose a method that is easy for you and uninstall NordPass on your Mac completely. If you would like to get a professional uninstaller to troubleshoot all the issues of uninstalling NordPass or other unwanted apps on Mac, then this Osx Uninstaller worth your trying. It will help to remove any Mac app through just a few of clicks. The whole workflow will be very easy and let you feel like a breeze. You can download Osx Uninstaller by clicking the button as followed.