How to unblock your basic skill to Uninstall Evernote for Mac and organize your apps in macOS like a breeze? How to get rid of leftovers about the remnant files and folders after an app uninstall? Inside this article, I will show you how to remove Evernote and all its associated things in macOS. Discover a practical solution that makes Evernote uninstall and other unwanted apps removal easier and more efficient. Free up your mid and time, for the things that matter to you the most!

What is Evernote About?
Evernote is a sought-after note taking app delivers all your needs of organizing, managing, and archiving notes on your Mac. The goal is to help all users across the world accomplish more ideas and increase productivity with better notes. If you want to capture great ideas for both life and working, the Evernote app will give you much more help. Every people can sign up Evernote for free to keep all their needed information handy through syncing notes to all your devices. Evernote will also allow you everything you matters in an easy way, such as text, images, audios, PDFs, documents and more. Therefore, you can express your real feelings and note how you are thinking at the moment. Along with that, Evernote makes it much easier to get what you need, you can search and find out what you want as you type.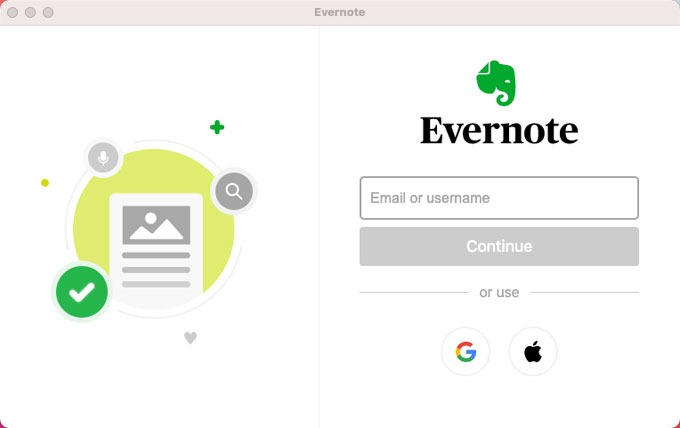 Some Evernote features:
Evernote can be integrated with your devices. You can share your contents across apps through syncing all contents. So, you can work your way.
Evernote provides the feature of document scanning; this makes it much easier to back up all your crucial documents like invoices, insurance files and more to your integrated devices with ease. So, you can access to all your important papers at anywhere, any time.
Evernote web clipper function allows you to easily organize and manage all information and master productivity. You can save your needed web pages with arrows and highlights. The web clipper will make it more convenient when you want to save some wanted pages and note useful information online. Therefore, it is better and more than a bookmark.
Regardless of expressing your great ideas, capture important information and record audio, the rich notes feature will make you accessible on all your devices from your phone, tablets, Mac, and even if you're offline.
… much more
Guide to Uninstall Evernote from macOS
I reveal my best tips for using Mac ticks to uninstall Evernote in manual ways; I also tell you how to uninstall Evernote in a technical and automatic way. You get to understand everything. I explain everything to you. All your need is just 5 short minutes of your time to get everything and you'd be ready to get started it instantly.
Manual Method – Remove Evernote Manually
In the first part of the Evernote uninstall guide, the manual removal guide is a complete step by step system that will help you uninstall Evernote using your own hands. In this part you are going to know app uninstall basics on a Mac, removing unwanted apps and cleaning out the leftover files in macOS.
1. Quit Evernote in the Dock.
If the app failed to response for a while, you can choose to force quit the app through Apple menu.
Click Apple menu > click Fore Quit > select the Evernote app in the list > click Force Quit.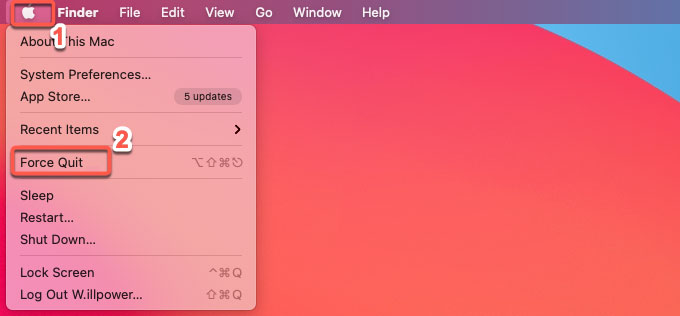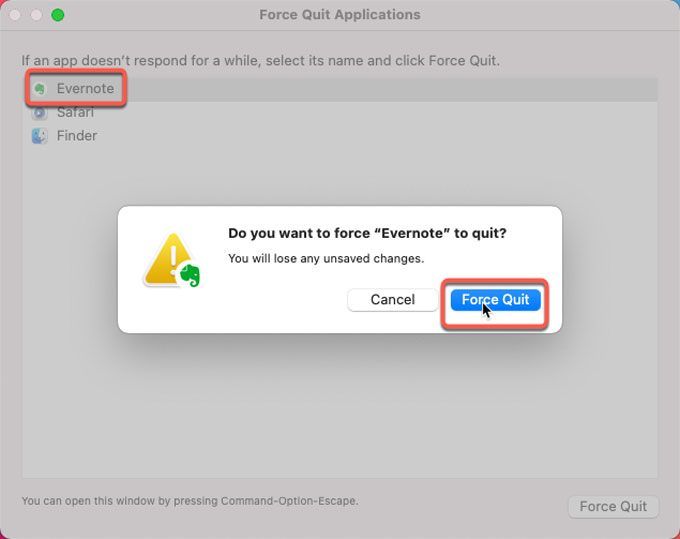 2. Move the Evernote app to Trash folder.
Click Finder in the Dock > click Applications in the Finder sidebar > drag the Evernote app from the Applications folder to the Trash. Or right-click on the app's icon and select Move to Trash from the pop-up menu.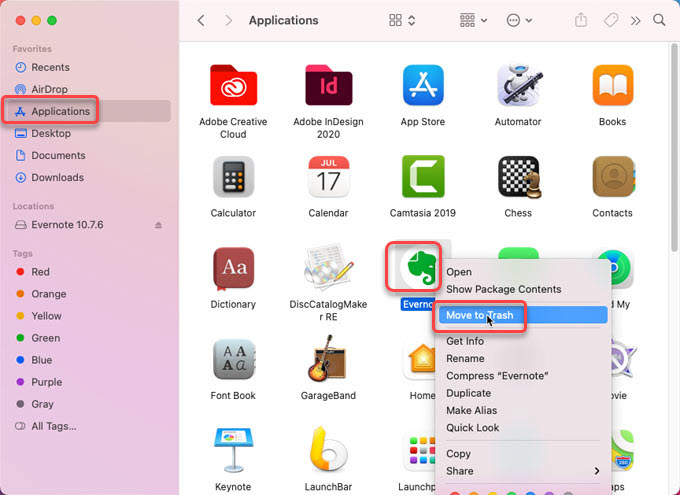 3. Remove Evernote left files.
It is a crucial step to get rid of all leftover junk files associated with the Evernote app in case of any unexpected troubles regarding reinstall.
Click Finder > click Go > click Go to folder… > enter path below in the Box > click Go. Locate and open sub-folders one by one, and delete files related with the Evernote application.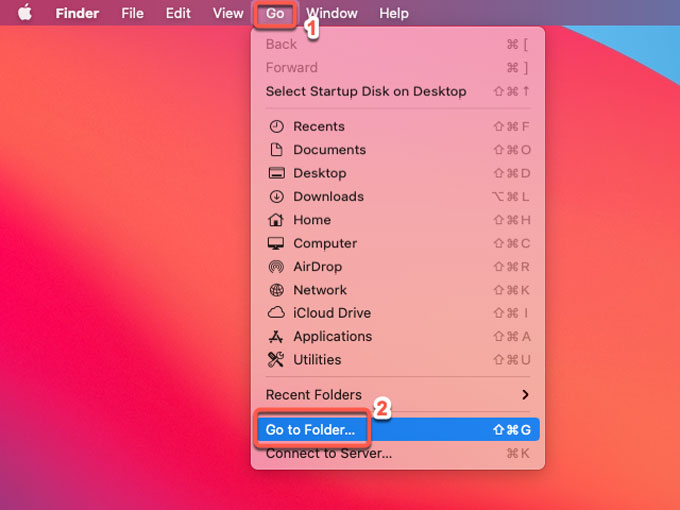 ~/Library/Application Support/
~/Library/Caches/
~/Library/Logs/
~/Library/Preferences/
~/Library/Saved Application State/
4. Empty trashes.
Open Trash folder in the Dock, erase all things about Evernote there. Once done, Restart your Mac.
Technical Method – Uninstall Evernote Automatically
In the second part of the Evernote uninstall guide, the technical and automatic way will utilize the professional uninstaller tool named Osx Uninstaller. This technical uninstaller is designed to help you uninstall undesired Mac apps, delete and clean out leftovers with ease, whether you are an experienced Mac user, small business owner, or stay at home mom.
1. Quit the Evernote at first. And then launch Osx Uninstaller on your Mac > locate and select the Evernote app > click Run Analysis.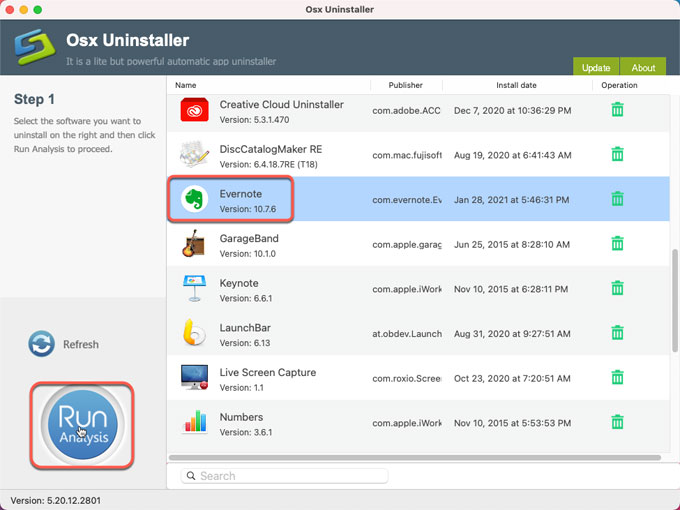 2. Click Complete Uninstall. Click Yes to be sure you would like to uninstall Evernote right now.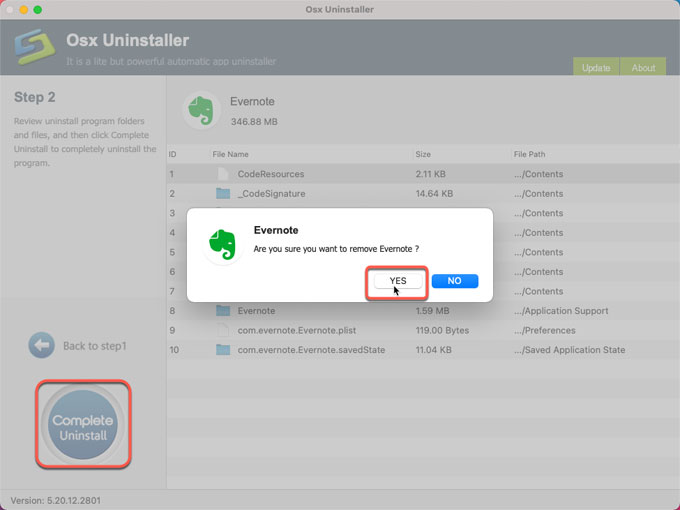 3. When it finished, the Evernote app has been removed successfully.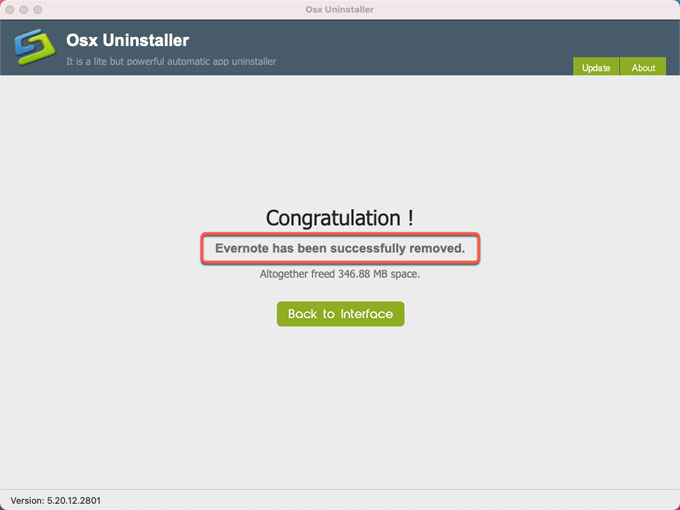 4. Once done, the Evernote app would have been uninstalled successfully. Back to Interface to have a check. Then Restart your Mac.
Refer to a similar video guide:
Conclusion
If at any point of your feeling of the Evernote app uninstall is not the easy thing for you then you can make it much easier through a professional uninstaller tool. The uninstaller is the right fit for anyone who feels overwhelmed from its Mac app removal and wants to simplify things. To give it try, click the download button below to get started in no time. To uninstall Evernote and other Mac apps without any efforts.