Looking for an answer of how to Uninstall BBEdit in macOS? We'll discuss the topic today. In this brief essay, you will pick up tricks that make you capable of deleting your unwanted Mac apps thoroughly. So, don't miss out on the right place to acquire everything you need to know about removing a Mac app successfully.
Warm Tips: The following button gives you a professional uninstaller tool, used to clean out the apps you want to uninstall through just a few of clicks. Are you ready for trying it?

What is BBEdit About?
BBEdit is a comprehensive and flexible text and HTML editor, with the help of institute and easy to understand user interface, you can create and edit small-scale or big-scale original files related with the development projects, websites and any sorts of text documents, including high-end editing, searching, and manipulation tool for any type of text. This leading and award-winning product is carefully crafted and especially for those web authors and software developers, the high-performance features cater all you need about text editing.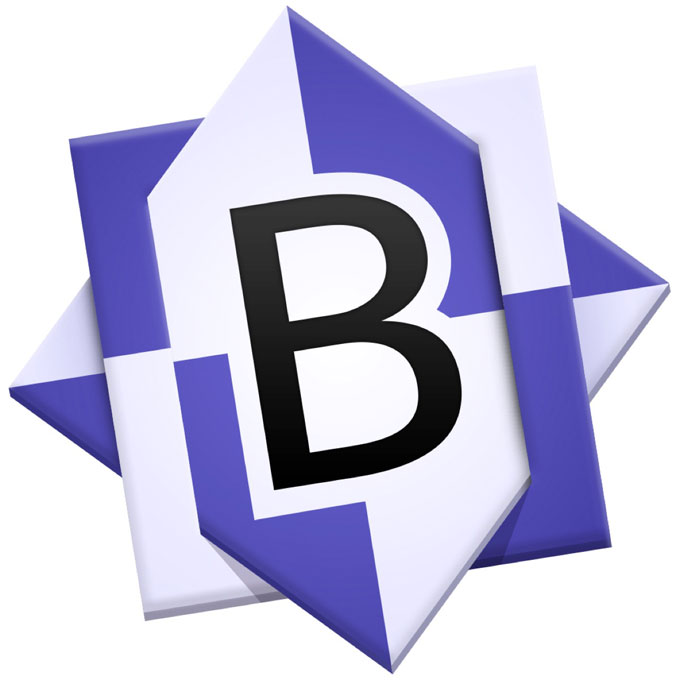 BBEdit supports a 30 day's free trial, during the period, users can experience all exclusive functions and features without spending a cent. Once expired, users still can use BBEdit normally except for some special functions. Of course, if you want to keep the best experience of BBEdit on your Mac, purchasing a license may be a solution. The latest version of BBEdit 13 is compatible with macOS Big Sur, requires macOS 10.14.2 or later. However, if you've tried BBEdit during the 30-days and decided not to use it any more, deleting it may be your choice. So, how to get rid of BBEdit on a Mac? Continue reading to get an answer.
Wondering How to Uninstall BBEdit in macOS?
It is the time to know how you can uninstall BBEdit from your Mac completely. We will introduce two frequently-used methods regarding Mac app uninstall. Once of the methods is through Finder; and another method is through a professional uninstaller tool.
First Method Remove BBEdit Using Finder
You will begin with the step-by-step guide to uninstall BBEdit from your Mac. The key is to get rid of all leftovers associated with the BBEdit app in manual ways.
1.Before deleting the BBEdit app,  you should make sure all relative process and activities are closed. You can simply right-click the app's icon in the Dock and select Quit. Or you can open Finder> select Applications> select Utilities> double click Activity Monitor to open it.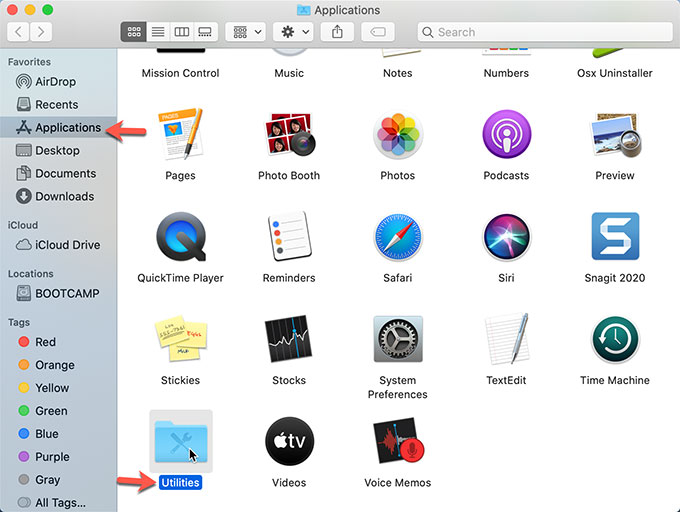 2.In the Activity Monitor, highlight CPU tab> choose BBEdit> click (X)button> click Quit to close the application.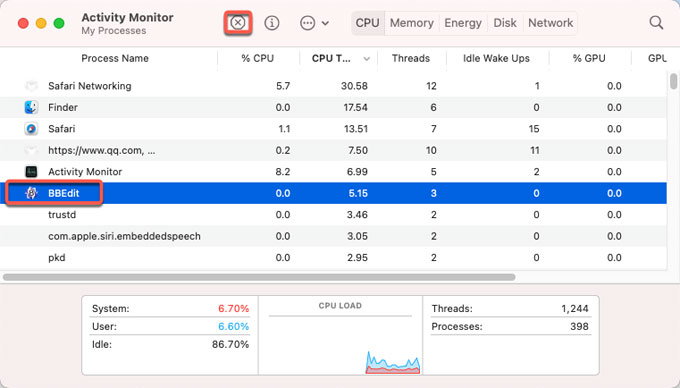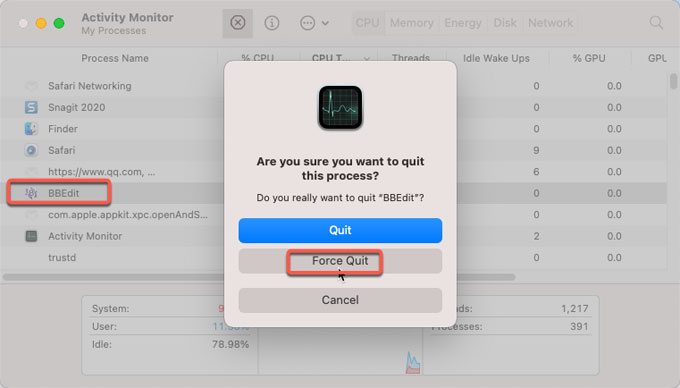 3.Click Finder in the Dock> select Applications> choose the BBEdit app> right click on it to Move to Trash.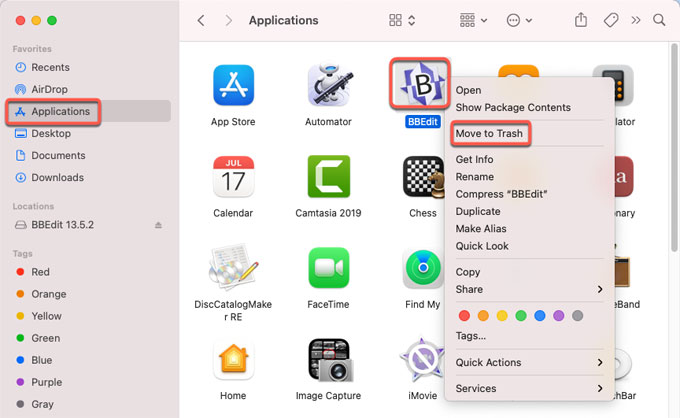 4.Open Trash in the Dock> right click on BBEdit > select Empty Trash.
Second Method Uninstall BBEdit Using Osx Uninstaller
You will get how to use a professional uninstaller to uninstall BBEdit on a Mac. Understand how fast and easy it will be. If you prefer choosing a safe and professional method to get rid of the unwanted Mac apps, here is a right place to get started. Refer to how to do it as follows.
1.Choose BBEdit > click Run Analysis. The professional Osx Uninstaller tool will analyze all related files and folders in automatic. You just need to wait for a few seconds.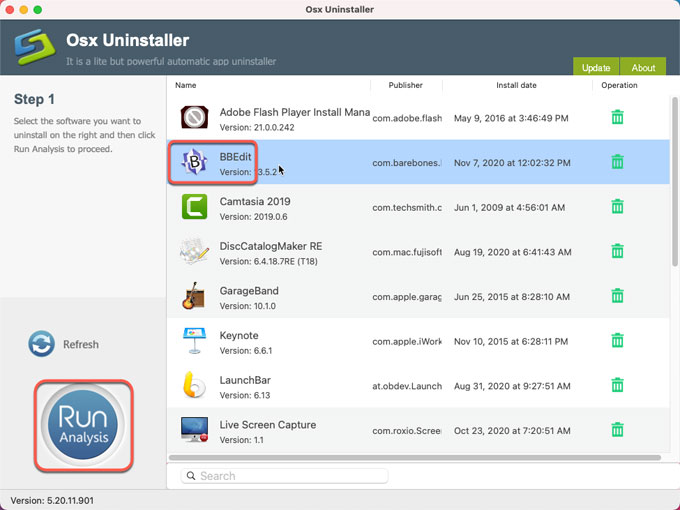 2.Click Complete Uninstall> click Yes to confirm that you would like to get rid of BBEdit right now.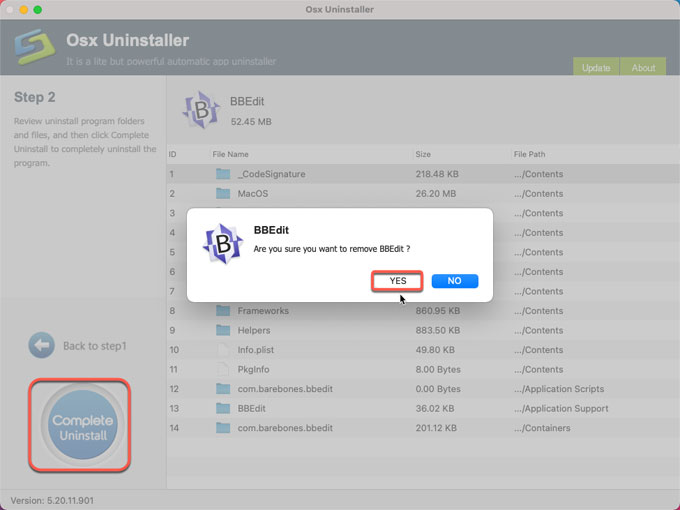 3.When the removal is done, you will get a prompt says the BBEdit app has been successfully removed. Next, you just need to Restart your Mac and have a check.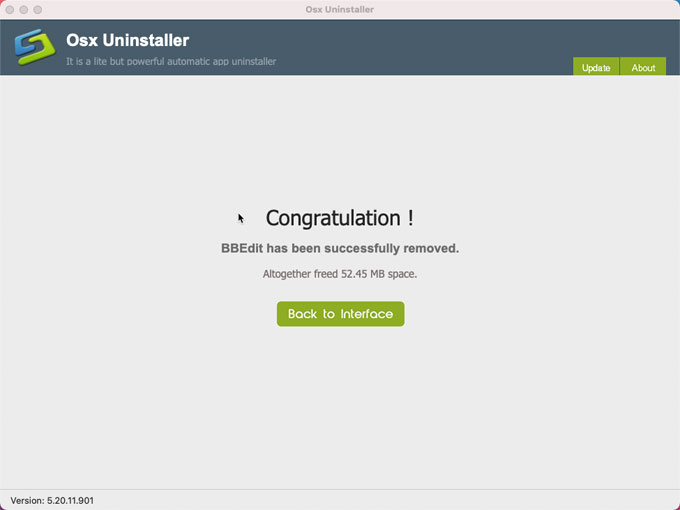 Refer to a video guide on how to use Osx Uninstaller to uninstall BBEdit here.
Conclusion
By the end of this BBEdit uninstall guide, you may have an idea that which method is better to use or right for you. If you are an experienced Mac user, the manual removal way may be quite easy for you. If you are a complete newbie to Mac, then using the Osx Uninstaller professional tool may seem like a superb choice. However, all your decisions depend on your own needs.
Tips: You can click the following button to get the professional Osx Uninstaller tool directly.