Wondering how to quickly Uninstall MPEG Streamclip on a Mac? Looking to get rid of all MPEG Streamclip associated files correctly? Then you will get an answer here.
Tips: Do you need a professional tool to help uninstall Streamclip easily? Osx Uninstaller can help you. If need, you can download it by clicking the button below.

MPEG Streamclip Overview
MPEG Streamclip is a free video converter for Mac and Windows users, which is able to convert most formats of videos just in a few of minutes, and quit easy to get started although you're a complete novice. MPEG Streamclip isn't only a simple encoder, also used as editor, converter and player. Besides that, the program covers almost any video format and is capable of converting your video files to the format you want. Despite you may think the interface is a little bit nonintuitive for the first -time usage, but actually it is relatively easy to use. When you convert your video, MPEG Streamclip only requires you select a type and then it will help to finish all the left tasks. Furthermore, MPEG Streamclip is able to mange multiple audio tracks and the size of file can be over 4 GB.
How to Uninstall MPEG Streamclip on a Mac?
This part focuses on efficiently getting you from zero to a point when you can uninstall MPEG Streamclip for your Mac? We will use the common-used manual way to remove a Mac app. We will also utilize professional uninstaller tool to show you a full workflow of how to uninstall MPEG Streamclip from start to finish.
Method 1: Remove MPEG Streamclip Through Manual Way
You will get how to uninstall MPEG Streamclip by Mac Move to Trash function. Refer to the step by step guide as followed.
Step 1: Quit the MPEG Streamclip app on your Mac. Follow the steps as:
Click Finder > double-click Applications folder > double-click Utilities folder.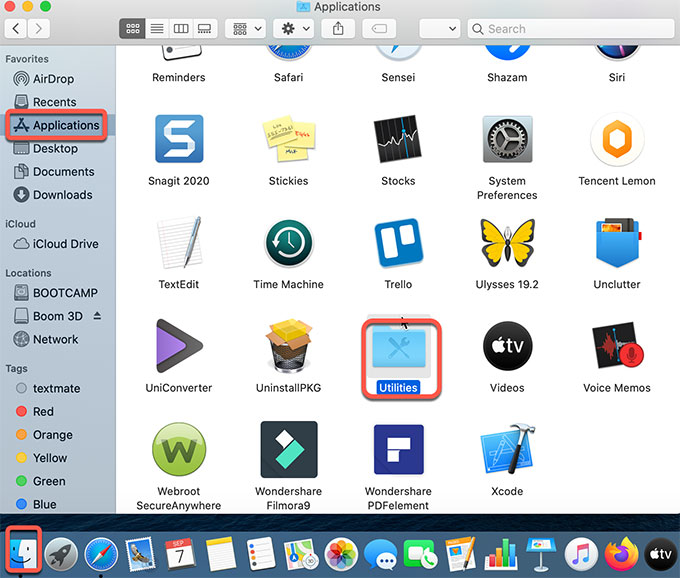 Double-click Activity Monitor.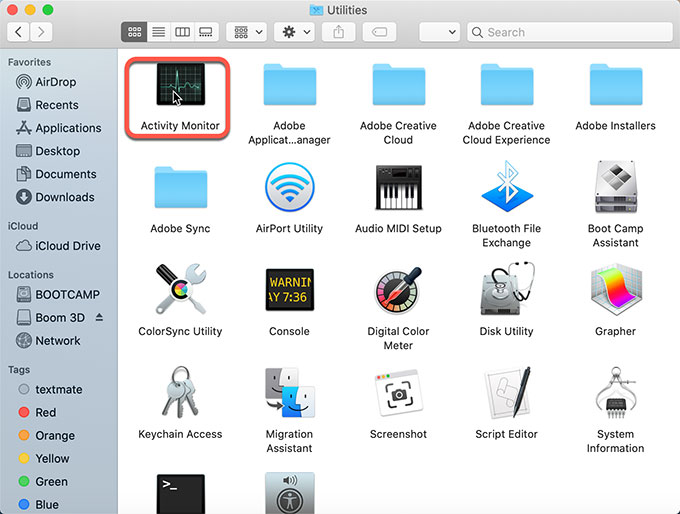 In the Activity Monitor, choose CPU tab > select the MPEG Streamclip app > click X button > click Quit or Force Quit to close the application.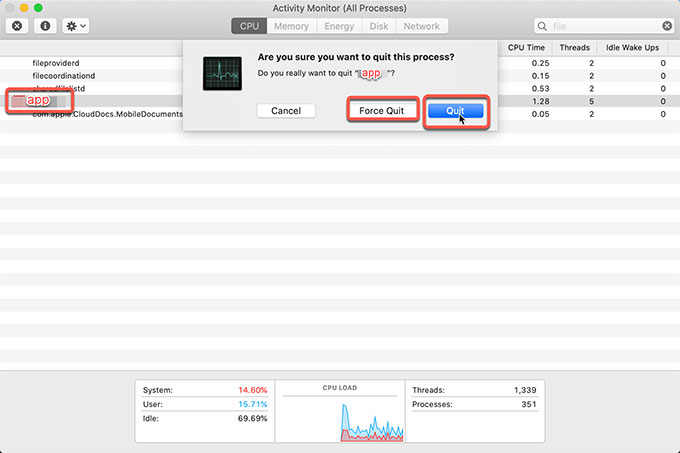 Step 2: Click Finder click Applications folder or the location where the MPEG Streamclip app is located in > select & right-click the MPEG Streamclip app > choose the Move to Trash option from the pop-up menu.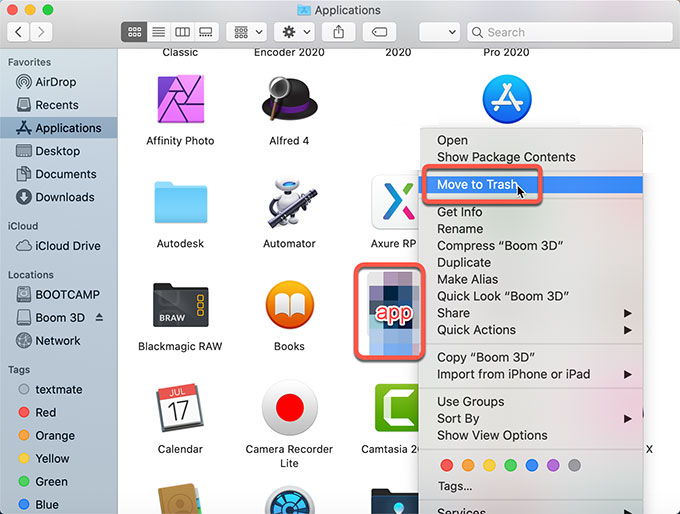 Step 3: Open Finder > click Go > click Go to folder… > enter the MPEG Streamclip pathname > click Go. You can do this in person if you are sure that you can find out all target files and delete them rightly.
Go to the below paths and delete files named as or started with MPEG Streamclip.
~/Library/Application Support/
~/Library/Caches/
~/Library/Logs/
~/Library/Preferences/
~/Library/Saved Application State/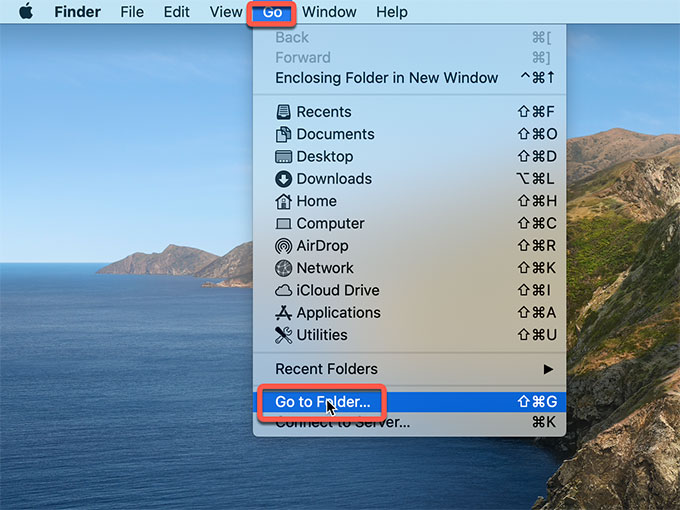 Step 4: Open Trash in the Dock> right click on MPEG Streamclip > click Empty Trash.
Till now, you may understand how to uninsall a Mac app in a manual way. This way is easy to get started but can't guarantee that all leftovers can be removed. If you are a Mac newbie and simply want to uninstall MPEG Streamclip in a safe and effective method, then you can consider the second method below.
Method 2: Uninstall MPEG Streamclip Through Osx Uninstaller
Please note: The complete uninstall of MPEG Streamclip app needs you uninstall its registered files completely and correctly. If you feel worried about deleting files by your own hands, then the second method will be a choice. You will use an automatic uninstaller tool named Osx Uninstaller to get rid of MPEG Streamclip successfully.
Step 1: Launch Osx Uninstaller if you've gotten it installed on your computer. Select the MPEG Streamclip program on the right-side of the Step 1 page. Or search MPEG Streamclip. Then click Run Analysis or click the Delete icon.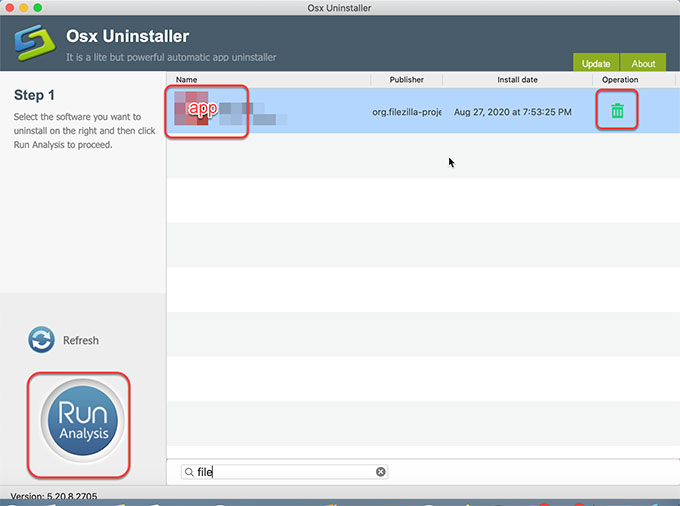 Step 2: Click Complete Uninstall > click Yes to make sure you want to uninstall MPEG Streamclip now.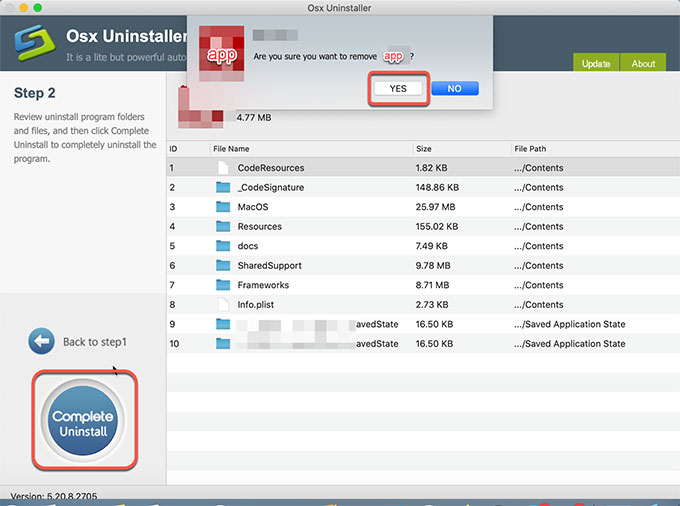 The Osx Uninstaller tool will automatically delete all leftover files for you. Once done, Restart your Mac.
Conclusion
The professional uninstall tool like Osx Uninstaller is going to be very hands on as it walks you through all things you need to uninstall MPEG Streamclip. It will help you and get rid of leftover files and registry entries just in a few seconds. So, if you would like to try an easy way to uninstall any Mac apps without efforts, Osx Uninstaller worth your trying. Click the button below to get it right away.