This guide is intended for helping you Uninstall StuffIt Expander on macOS! To finally get rid of everything associated with the StuffIt Expander app, and something you want to remove. So, stop thinking about maybe "one day" getting rid of some unwanted Mac apps, NOW is the time! Start now… because the sooner you start, the sooner it'll get done and you can be able to remove any Mac app as wanted.

StuffIt Expander Overview
StuffIt has developed two applications for Mac OS and Mac OS X users, StuffIt deluxe and StuffIt Expander. These two applications help in decoding stuffed files. StuffIt Deluxe is a commercial application available from Smith Micro. StuffIt Expander is free software, equipped with decoding tools for both Mac OS and Mac OS X users. In this article, we have provided a detailed account of StuffIt Expander. Read below to know more about it.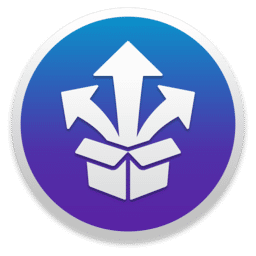 StuffIt Expander: Definition
Precisely, StuffIt Expander is the most popular file decoder, as well as Expander, developed especially for Mac devices. Though with time a lot of advanced decoders have come up, the utility of StuffIt Expander has remained the same. People still prefer to use this application as a powerful tool because it can work with multiple file formats.
StuffIt Expander is hassle-free to use. Dragging and dropping files into the application dropbox and getting instant unarchived files for yourself, StuffIt Expander makes your task extremely easier and faster. It is equipped to support over 30 Various archive formats like RAR, 7zip, split, StuffIt, and segmented archives. You can also use the application to decompress archives that are encrypted with AES 256 and 512-bit protection. However, you have to remember that StuffIt consumes a lot of your space in your system despite its simplicity. As a result, it might cause your device to lag sometimes.
What are the features of using StuffIt Expander? 
As we said, StuffIt Expander is an effective and powerful application which can handle almost every archive format known to exist. It can easily decode and expand files that you download from the internet or receive via mail. Did you receive "operation not permitted" errors while trying to access a Zip archive? StuffIt Expander is exactly what you need. It can access those password-protected Zip archives for you.
StuffIt Expander offers the following features:
Automatically broaden archives included in your designated "watch folder"
Automatically scans expanded files with your AV app.
Integrate Expander with AppleScript
How to use StuffIt Expander?
Follow any of the following ways listed below to decode or encode files with StuffIt Expander.
Double click on the File icon. A list of several options will appear. Click on StuffIt Expander. It would launch and decode the file.
You can click and hold the File icon and drag it over StuffIt Expander. When StuffIt Expander's icon darkens, release the mouse button. StuffIt Expander will decode the file and end its operation.
You can also click on StuffIt Expander's icon. Once it opens, click on the file menu, go to Expand. A list of files would appear in the window. Click on the file you want to expand or decode. StuffIt Expander will do the task for you.
After you open StuffIt Expander's icon, select the drag window. Drag the required file into the Expander window and release your mouse. StuffIt Expander would do the needful.
After StuffIt Expander finishes the task of decoding or expanding your files, it places the decoded file in the original folder. But if none of the above ways works, chances are that your file is corrupt.
How to Uninstall StuffIt Expander on macOS?
Get how to uninstall StuffIt Expander like a professional with these basic step by step instructions. You will know a basic approach to uninstall Mac app. You will also know a technical tool to remove a Mac app and get rid of all leftovers professionally. Making use of two methods today to help you know what you need to uninstall StuffIt Expander successfully.
First Method – Remove StuffIt Expander Using Manual Way
Step 1: Close all process related with StuffIt Expander. You can successfully quit all StuffIt Expander activities from Activity Monitor. Open Activity Monitor from Applications > Utilities.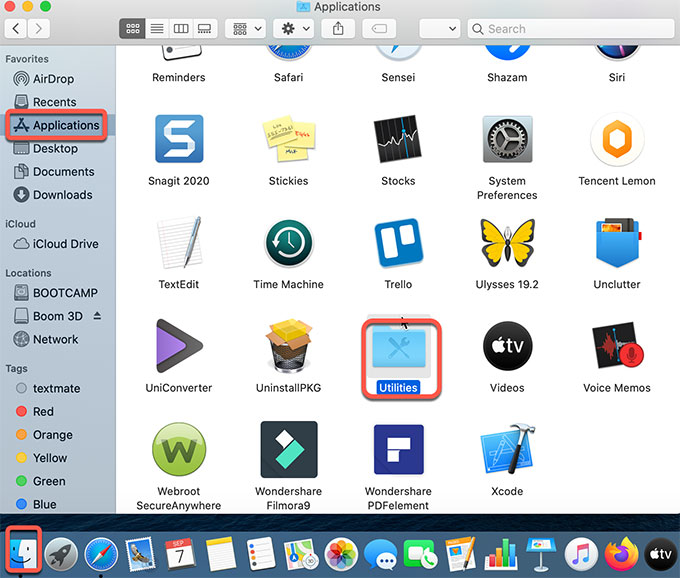 Double click Activity Monitor > find and select the StuffIt Expander app > click X icon > click Quit or Force Quit.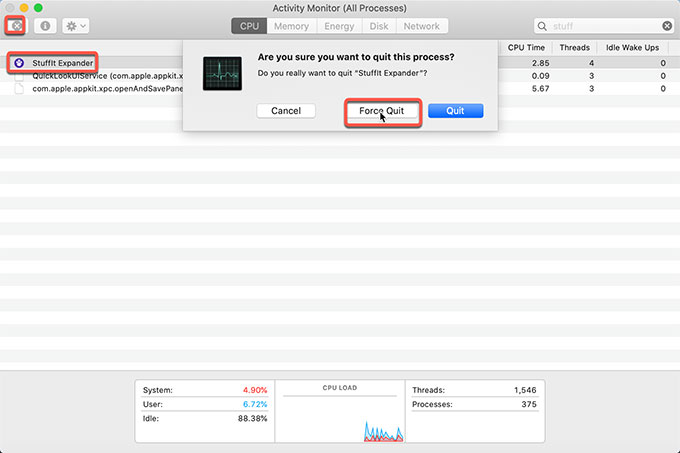 Step 2: You can move the StuffIt Expander to Trash folder immediately. Click Finder > click Applications folder > right-click the StuffIt Expander app > select Move to Trash.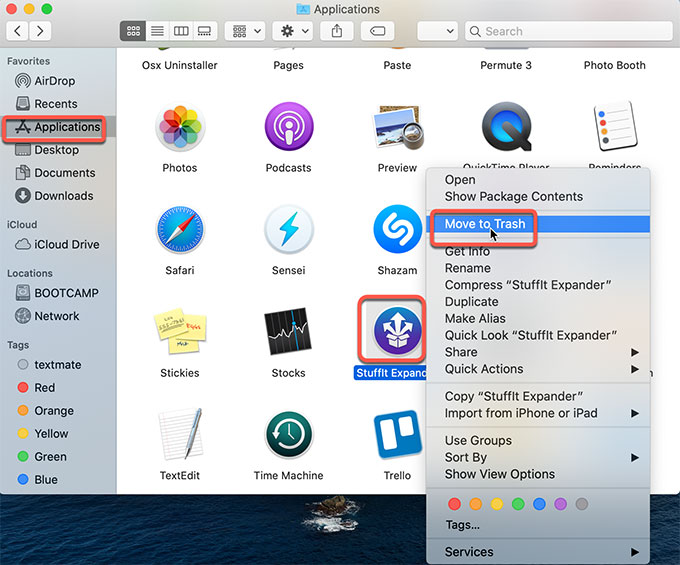 Step 3: Open Finder > click Go > click Go to folder… > enter the StuffIt Expander pathname (type a directory path or filename) > click Go. Delete the left files.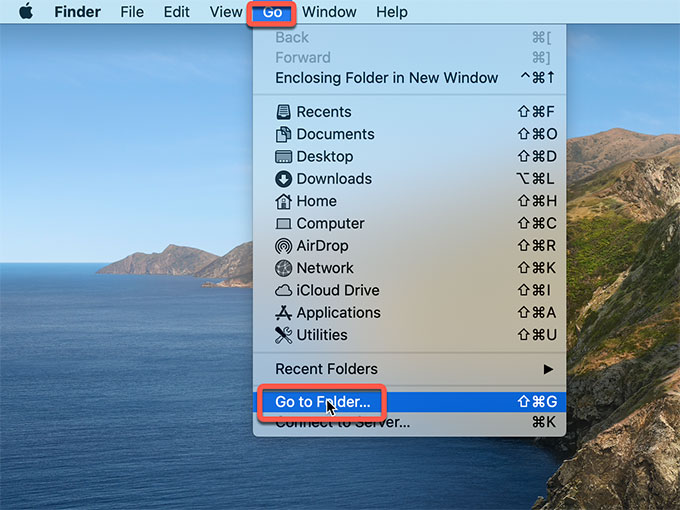 Please note: You should delete StuffIt Expander files correctly. Any wrong system file deletion may lead to some troubles.
Second Method – Uninstall StuffIt Expander Using Professional Uninstaller Tool
Step 1: Run Osx Uninstaller > select StuffIt Expander > click Run Analysis. To quickly locate at the StuffIt Expander app, you can search it at the bottom of the page. If you haven't installed and registered it on your Mac, download it on your Mac and register it firstly.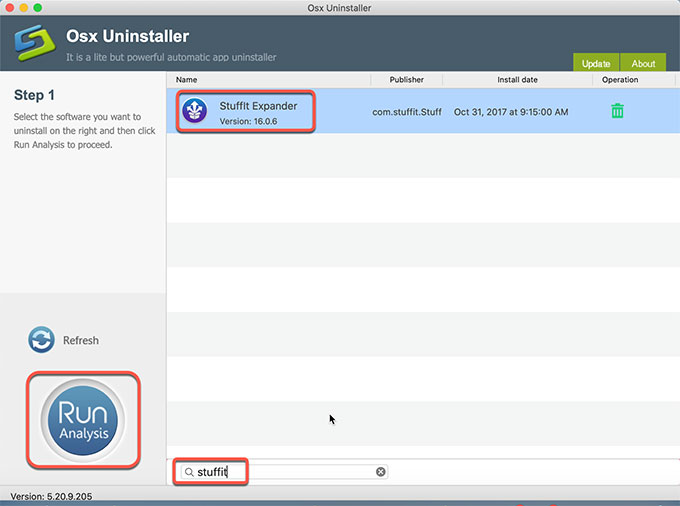 Step 2: Click Complete Uninstall > click Yes to be sure that you want to uninstall StuffIt Expander on your Mac.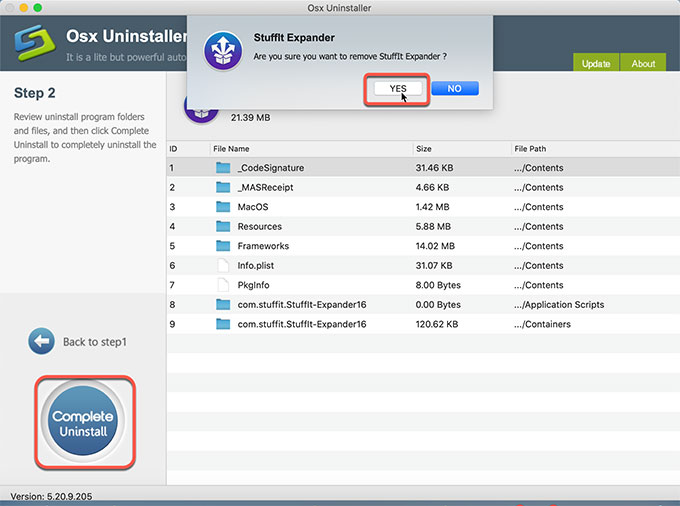 Step 3: Once done, you will see that the StuffIt Expander app and leftovers have been removed successfully.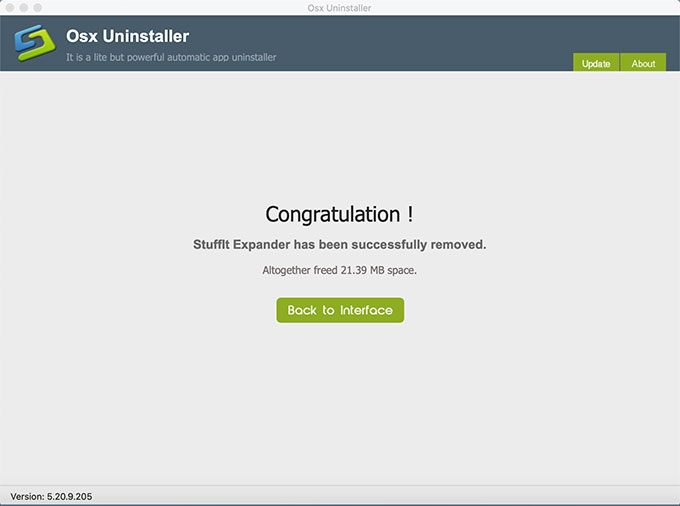 Conclusion
The tips and tricks from this guide will make the StuffIt Expander removal much easier to accomplish. If you prefer an easy yet professional way to uninstall StuffIt Expander or other Mac apps effortlessly, then the Osx Uninstaller is worth trying. You can click the button below to get Osx Uninstaller right away. Good luck with your choice.