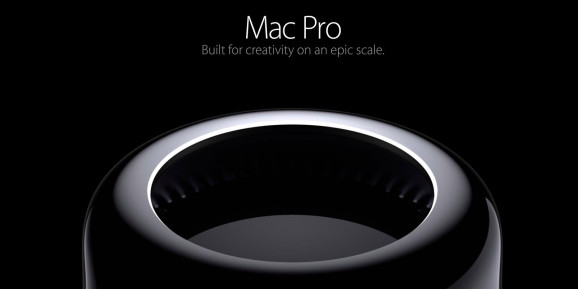 ea
Apple plans to roll out the long-waited, new-designed Mac Pro in 2019, reported TechCrunch. The company has built a so-called Pro Workflow team to work on the new modular, but it would only be a 2019 product even if everything goes well.
"We want to be transparent and communicate openly with our pro community so we want them to know that the Mac Pro is a 2019 product. It's not something for this year," said Tom Boger, senior director of Mac Hardware Product Marketing.
Apple explicate the timeline of updated Mac Pro to help their institutional buyers or professional customers decide which product to purchase – the currently available iMac Pro, or the new modular Mac Pro that can't come until 2019 at the soonest.
The group is under John Ternus (vice president of Hardware Engineering) and works closely with the engineering organization. The Cupertino company hired a group of professionals and they put the hardware and software through their paces and point out sticking points that could cause frustration and friction among pro users.
"We've been focusing on visual effects and video editing and 3D animation and music production, as well,"says Ternus. "And we've brought in some pretty incredible talent, really masters of their craft. And so they're now sitting and building out workflows internally with real content and really looking for what are the bottlenecks. What are the pain points. How can we improve things. And then we take this information where we find it and we go into our architecture team and our performance architects and really drill down and figure out where is the bottleneck. Is it the OS, is it in the drivers, is it in the application, is it in the silicon, and then run it to ground to get it fixed."
An in-depth analysis of how workflow is affected by the whole stack of hardware and software has, Ternus says, helped them to really understand the pain points. The workflow team is not only testing Apple's applications but also working with third parties, to help improve overall performance and fix problems better and faster.
"We're getting a much deeper understanding of our pro customers and their workflows and really understanding not only where the state of the art is today but where the state of the art is going, and all of that is really informing the work that we're doing on the Mac Pro and we're working really hard on it," added Tom Boger.
Originally introduced in 2013, the current Mac Pro received no big updates but only price adjustments with small configuration changes. What's your idea about the Mac Pro that may hit the market next year? Share your expectations with us right here.