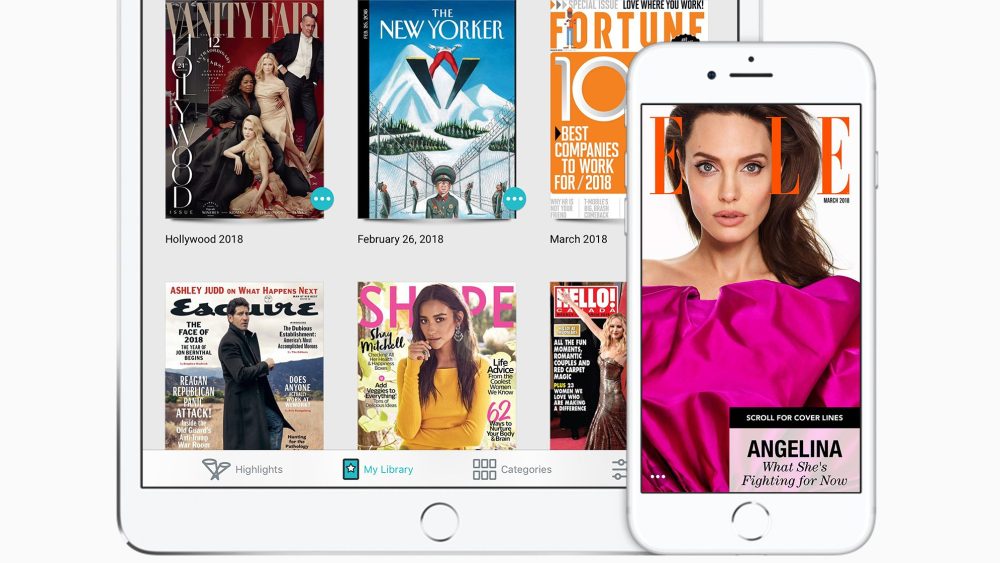 On this Monday Apple announced that it has signed an agreement to acquire Texture, the digital magazine subscription service by Next Issue Media LLC. The financial terms of this deal is not disclosed, and both sides provide no more other details.
"We're excited Texture will join Apple, along with an impressive catalog of magazines from many of the world's leading publishers," said Eddy Cue, Apple's senior vice president of Internet Software and Services. "We are committed to quality journalism from trusted sources and allowing magazines to keep producing beautifully designed and engaging stories for users."
Firstly launched in 2010 and then rebranded in 2015, Texture (formerly known as Next Issue) is a virtual magazine app to provide online subscription service. Known as the "Netflix of magazine publishing", this app is available for multiple platforms, including iOS, Android, Amazon Kindle Fire and Windows 8/10. In 2016, Texture was chosen by the App Store editorial team for the annual Best Of selections.
Next Issue Media, the current owner of Texture, is backed by magazine publishers Conde Nast, Hearst, Meredith, News Corp, Rogers Communications, and Time Inc. U.S.-based users have unlimited access to more than 200 magazine titles for a monthly fee of $9.99 (£7.19). Some publications available include People, Vanity Fair, Esquire, Good Housekeeping and GQ. The company had also concluded bargains with a number of third parties like Sprint to bundle the service with subscriptions as a sweetener for consumers to opt for their service rather than other mobile carriers.
From what we can see, Apple is acquiring the full company, including employees.
"I'm thrilled that Next Issue Media, and its award-winning Texture app, are being acquired by Apple," said John Loughlin, CEO of Next Issue Media / Texture, in a statement. "The Texture team and its current owners, Condé Nast, Hearst, Meredith, Rogers Media and KKR, could not be more pleased or excited with this development. We could not imagine a better home or future for the service."
Apple already runs a music-streaming subscription service (Apple Music), and it has been commissioning new television content. It is not clear how it will integrate the Texture service or what the acquisition means for Apple News, but we can witness clearly that the tech giant is deploying its wider media and content strategy.