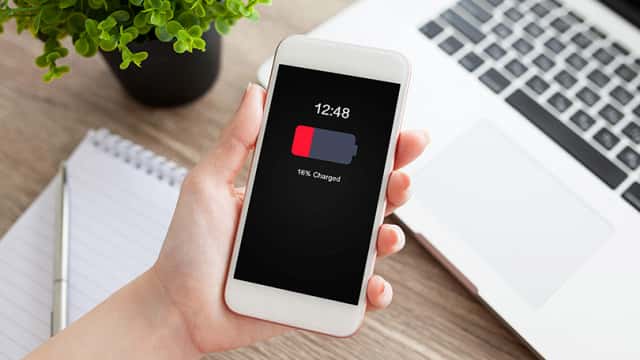 Apple recently revised its policy on battery replacements. As long as the owner of the iPhone 6 (or later) handset is willing to pay the $29 fee, and the device is not otherwise damaged, Apple will process the repair without requiring further checks of condition.
The company has already begin swapping out batteries. You can pay only $29 to replace the out-of-warranty battery through Apple's retail and online support channels. The discounted battery replacements will last through December 2018.
If your iPhone is within the coverage window, you can replace your battery for free, but the battery is required to retain less than 80% of its original charge capacity.
This new program comes after Apple admitted that it was purposefully throttling some older iPhones to conserve battery life. Previously a Reddit post and the subsequent benchmark tests show that iPhone performance was, to some degree, limited by battery age, and that replacing a new battery improved the device performance.
To address user concerns, Apple released an official statement on December 28, 2017, assuring users that they "have never – and would never – do anything to intentionally shorten the life of any Apple product, or degrade the user experience to drive customer upgrades". The statement revealed that, iOS 10.2.1 introduced a software update that improves power management during peak workloads to avoid unexpected shutdowns on iPhone 6, iPhone 6 Plus, iPhone 6s, iPhone 6s Plus, and iPhone SE, and the company recently extended the same support for iPhone 7 and iPhone 7 Plus in iOS 11.2.
That's why some users may experience longer launch times for apps and other reductions in performance when their old devices' batteries are aging.
The company takes some measures to deal with this crisis, one of which is to reduce the prices of an out-of-warranty iPhone battery replacement by $50 – from $79 to $29 – for anyone with an iPhone 6 or later whose battery needs to be replaced, available worldwide through December 2018 (Details will come soon on apple.com). It also promises to soon issue an iOS software update with new features, so that users can see by themselves if the condition of battery is affecting their devices' performance.
Are you satisfied with Apple's explanation and compensation about this issue?