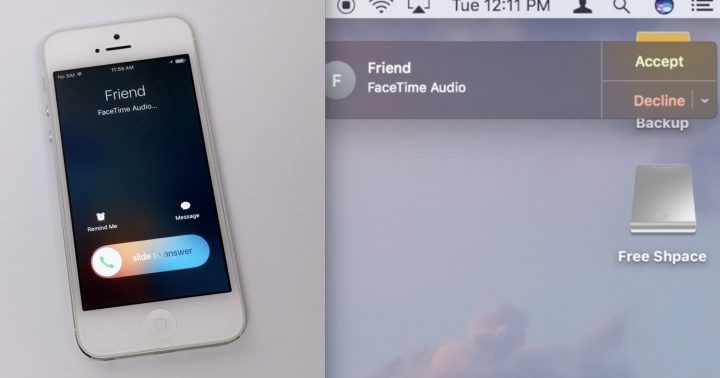 Have you thought of transferring an ongoing call from iPhone to your Mac? Image this situation: you are listening to a conference call on your iMac, and you need to switch the call to your iPhone so that you can head to another room for a while.
Well, if your iPhone and Mac meet the Continuity system requirements and are on the same Wi-Fi network, you could be able to seamlessly transfer any in-progress cellular phone call between them. Prerequisite: transferring such a iPhone call to Mac requires a Mac with macOS High Sierra 10.13.2 or newer and an iPhone with iOS 11.2.
Before trying out this feature, make sure your devices meet the Continuity system requirements, and connect them to the same local Wi-Fi networks. Besides, you need to enable the Calls from iPhone option in the FaceTime settings on your Mac, and your Mac and iPhone are signed in to iCloud and FaceTime using the same Apple ID.
To transfer a cellular call on your iPhone to a Mac:
Pick up or make a cellular phone call on your iPhone.
Tap the Audio button on your iPhone's calling screen.
Choose a Mac from the list that appears on the screen.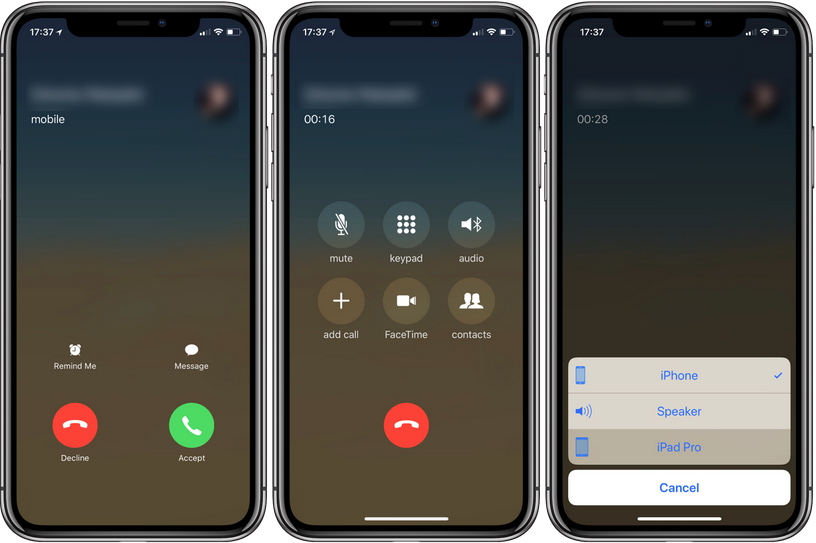 After the transfer, your Mac will display the calling screen. Again, the Mac must be on the same Wi-Fi network, so that it can be listed on the iPhone screen. If your Mac does not appear in the list, check if it is on the same network as your iPhone.
Note that you can only transfer the regular phone calls which use your iPhone's cellular account. That is to say, the FaceTime calls, Wi-Fi calling and calls from other apps cannot apply this feature. Meanwhile, the cellular call that has been accepted on your Mac cannot be switch back to your iPhone. It is an one-direction transfer.
You can also pick up a call on your Mac to start with and then transfer it to your iPhone.
If you are using iPhone and iPad to do the transfer, you can switch the call between these two iOS devices. To switch the call back to your iPhone, you just need to tap the Audio button on your iPhone again, and choose iPhone option in the list.
In the next post we will talk about the Call Relay feature, which allows you make and receive iPhone calls via your iPad or Mac. Follow this site if you are interested.