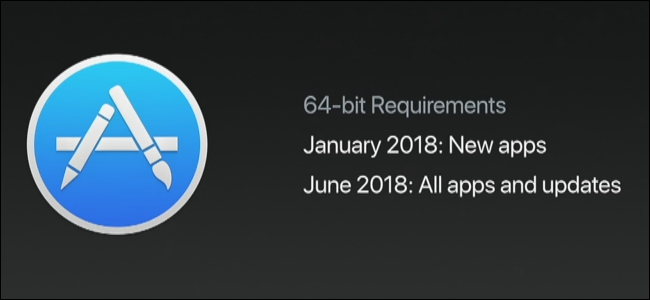 Back in the Worldwide Developers Conference held on June, Apple has announced that macOS apps submitted to Mac App Store must support 64-bit computing starting January 2018. That means, High Sierra will be the last macOS release to support 33-bit apps. Recently Apple's developer site updated an advisory about this issue:
"…new apps submitted to the Mac App Store must support 64-bit starting January 2018, and Mac app updates and existing apps must support 64-bit starting June 2018. If you distribute your apps outside the Mac App Store, we highly recommend distributing 64-bit binaries to make sure your users can continue to run your apps on future versions of macOS. The last macOS release to support 32-bit apps without compromise is macOS High Sierra."
Apple provides a support site about how to prepare your apps for distribution on the Mac App Store and to sign apps you distribute outside the Mac App Store.
To figure out which apps on your Mac are 32-bit, follow the steps below:
Click the Apple log in the menu bar, and click About This Mac from the sub-menu.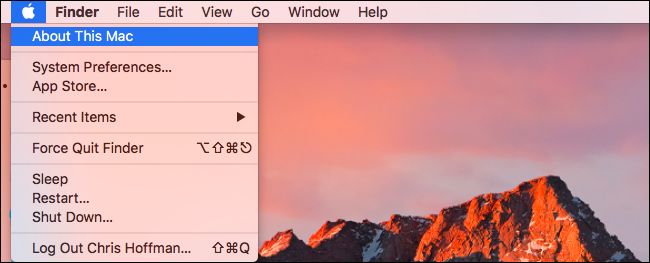 Click System Report… button in the window that appears.
In the System information app window that shows up, click Applications under the Software in the left column, and wait a few seconds till the list of apps is displayed.
In the right column, scroll to the right side till you see the header "64-Bit (Intel)".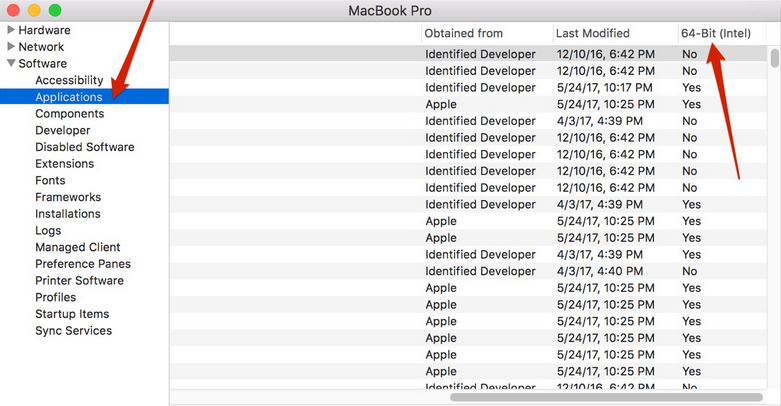 Look for the apps obtained from identified developer, and see if the designation under the header 64-Bit (Intel) is "Yes" or "No". "No" indicates that the app is 32-bit.
iOS 11 is 64-bit only and does not support 32-bit apps. Once users upgrade to iOS 11, the 32-bit apps previously installed will not launch on their devices. Theoretically there will be a bit faster performance and fewer app crashes as iOS 11 need not to load 32-bit framework, libraries and kernel. To identify 32-bit apps on your iOS 11, head to the Settings > General > About, and tap Applications. You will be directed to an App Compatibility screen if you have 32-bit apps installed on your device.
If the app you rely on heavily is 32-bit, you may try to contact the developer to see if they plan to update to 64-bit. If you want to maintain those 32-bit apps on your devices, you could choose not to update to the affected OS, though it is not recommended to so do as the latest update usually brings higher level of security.