Coming with the official release of macOS High Sierra, the native Safari web browser brings some new features to help users have a better web browsing experience. Apart from the Intelligence Tracking Prevention feature that helps remove cross-site tracking data, Safari also allows you to customize settings for individual websites including page zoom level, location services, notifications, and content blockers.
Would like to know how to tailor the web sites you frequently visit? Read on.
To begin with, make sure your Safari is 11.0 and newer. If not, launch Mac App Store and install the available update for Safari, and then perform the steps below:
Open Safari and navigate to a site you would like to customize.
Right click on the URL in the address bar, and select Settings for This Websites. Alternative you can head to the Safari > Settings for This Website in Menu Bar.
As the drop-downs window pops up below the URL bar, you can configure several options that only apply to that specific website, to set up a rule for this site.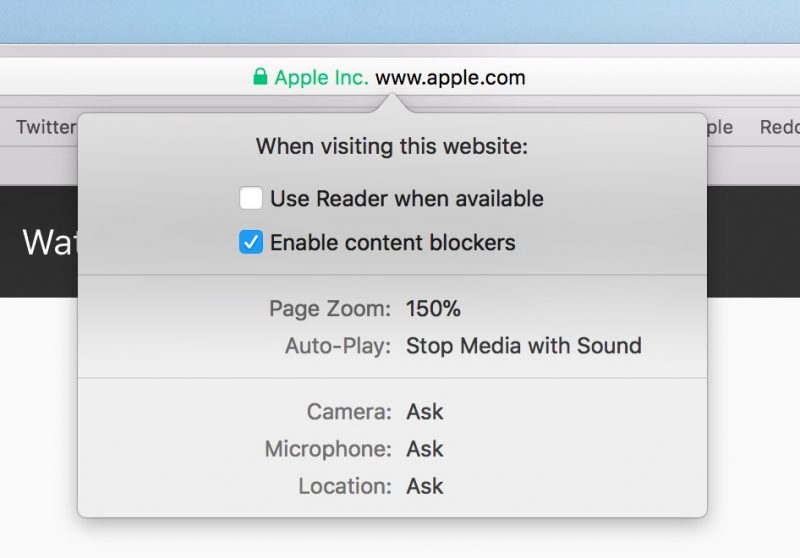 If you want to customize the Read View feature for multiple sites, you can do these:
In Safari, click Safari > Preferences from the Menu Bar, and click Websites tab.
Select the Read entry in the sidebar, and then select a website in the right pane.
Choose to turn on/off from the drop down menu next to the website.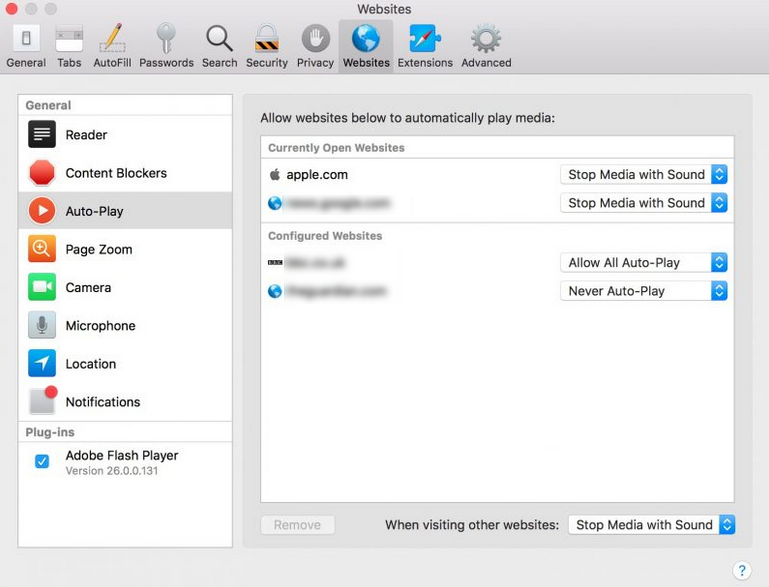 The available options you can tailor for individual sites include Reader, Content Blockers, Auto-Play, Page Zoom, Microphone, Location and Notifications.
Use Reader when available: a feature that strips everything except the text and in-article images from the specific site. Once select this feature, by default you can get clean, distraction-free web content on a compatible page.
Enable content blockers: a feature that lets you block ads, videos and other content from loading in specified sites. You can choose to enable or disable this option.
Page Zoom: adjusts the size that fonts and images display for an individual page.
Auto-Play: prevents website from playing video in specified page.
Microphone and Location options let you to allow, deny, or require the website to ask permission every time for using your microphone or current location, while the Notifications feature lets you customize what sites can or cannot send you notifications.
Personalize your browsing experience in Safari on macOS High Sierra right now!