Safari in macOS High Sierra and iOS 11 brings some new features to protect users' privacy when they are browsing websites. For instance, the new Intelligent Tracking Prevention uses machine learning to identify cookies type and tracking behavior, so as to purge the cross-site scripting data of suspect ad trackers, while keeping the helpful cookies like localized data or login details. This function is on by default.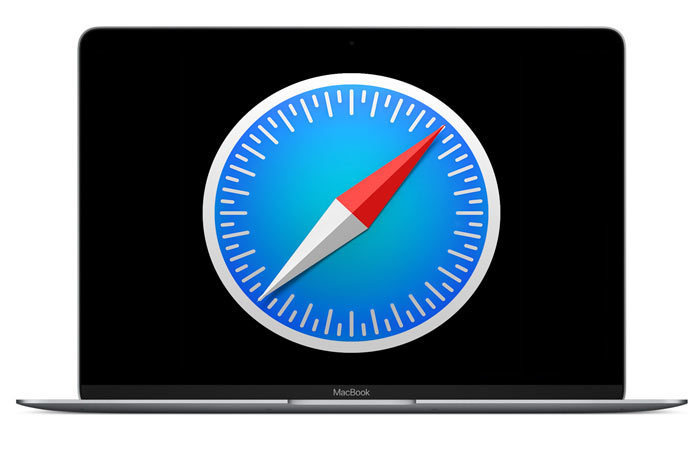 If you are not sure whether to use these privacy features, read this post to learn more.
To enable Prevent Cross-Site Tracking feature in macOS High Sierra:
Launch Safari, and head to Safari > Preferences in the menu bar (or press ⌘+).
Click the Privacy tab in the Preferences window that pops up.
Check the box saying "Try to Prevent Cross-Site Tracking" to activate this feature.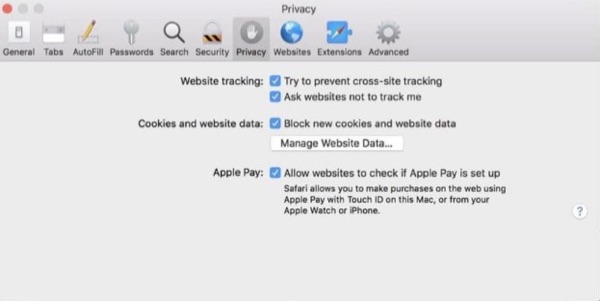 Third-party cookie trackers silently collect data on users and that makes the browsing experience increasingly sluggish. With this option enabled, tracking data is periodically deleted, and predictably you will receive fewer ads that are related to something you just search or view. Note that it does not block ads or interfere with legitimate tracking on sites you frequently visit. Cookies for sites that you interact with function as designed, and ads placed by web publishers will appear normally.
Moreover, you can continue to check the box saying "Ask Websites Not to Track Me", though it is totally up to the website hosts whether they choose to respect this request.
Blocking all cookies and website data will prevent any websites, third parties or advertisers from storing cookies or other data on your Mac. You can click "Manage Website Data" button to see which websites stores information on your Mac.
To enable Safari's Prevent Cross-Site Tracking feature in iOS 11:
Tap the Settings app in home page, then scroll down to Safari and tap its icon.
Scroll down to Prevent Cross-Site Tracking and toggle it on to enable this feature.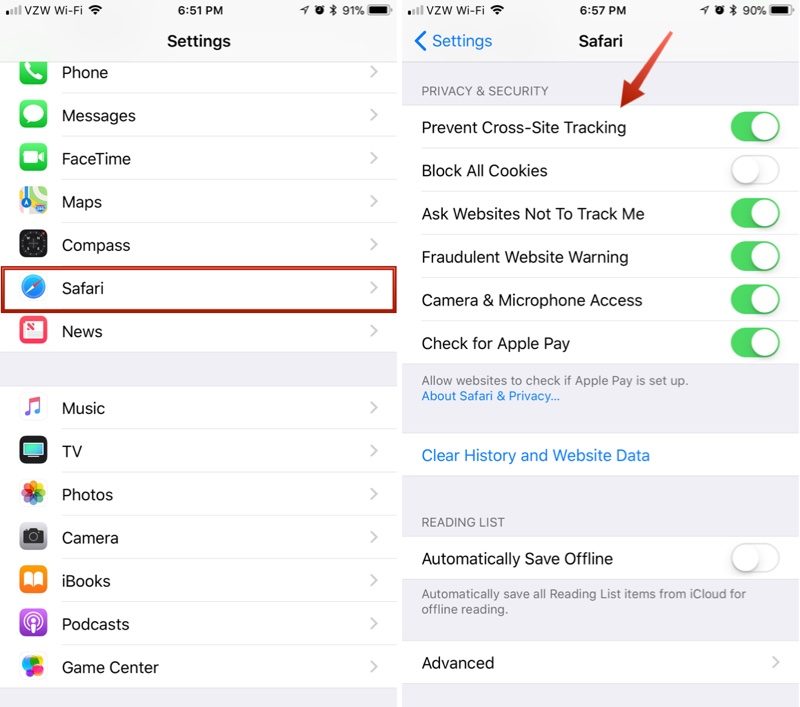 Meanwhile, you can enable options like "Block All Cookies", "Ask Websites Not to Track Me" and "Fraudulent Website Warning". You can also clear history and website data, or restrict website access to cookies, camera, microphone and Apple Pay.