Among all the types of Mac apps, antivirus/security software is the one that may upset certain users as they are not so easy to get rid of from Mac OS X. Simply dragging the app icon to the Trash does not help remove this app properly. Want to know how you can perfectly remove antivirus from macOS? Refer to the uninstall guides in this blog.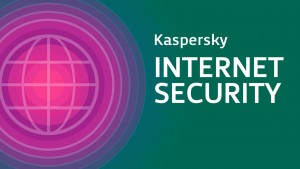 Kaspersky Internet Security is one of the most outstanding antivirus solution and it has a wide user base. In this article we will talk about how to remove Kaspersky Internet Security and how to delete all its leftovers from Mac. Read on to know more.
First of all, try the uninstall solution recommended most:
Can I uninstall Kaspersky Internet Security by moving it to the Trash? The answer is No. To proper remove Kaspersky Internet Security, you can first take the solution below. Running an automated uninstall tool is quite time-saving and mostly riskless.
> To start with, you can download the automated tool in this page, and install it into the Applications folder. Note that it requires an effective license key to work perfect.
> Then, launch this tool and you will see Kaspersky Internet Security in the interface. So select it, and click Run Analysis button. The scanning will start instantly.
> After a few seconds, all components belonging to Kaspersky Internet Security will be listed in detail, and you click Complete Uninstall to start the removal. Click Yes in the pop-up dialog to confirm the change. A prompt will appear subsequently as below.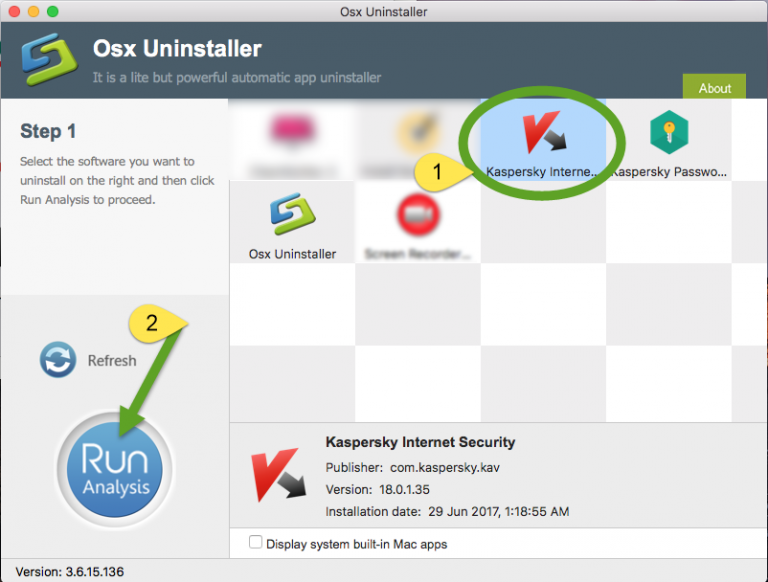 > What you need to do now is to click the Uninstall button in the Uninstall Kaspersky Internet Security window, type in your password to confirm the uninstallation, and then click Quit button as soon as the uninstallation is complete successfully.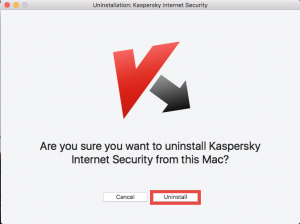 > Until now you can click the Back to Interface button to re-scan your Mac for all installed apps, or just click X to exit out of the tool and check if Kaspersky Internet Security has gone from the Applications folder as well as your (~)Library folder.
With a reputable, automated tool in hand, you will forget about how difficult an antivirus/malware software used to be removed from your Mac. There is no need to worry about the possible incomplete removal or any app-associated leftovers.
If you want to remove Kaspersky Internet Security manually…
Some users would like to know the correct steps to delete Kaspersky Internet Security without using third-party tool. So here's the manual instructions for your reference. Note that you should quit Kaspersky Internet Security prior to the normal uninstall.
Option 1: utilize the built-in tool
Most antivirus/security suite comes with a dedicated uninstaller which users can run to carry out the removal. Kaspersky Internet Security is not the exception. If you still have the installation package file, you are suggested to perform the uninstall like that:
1. In Finder, locate the DMG file labeled kismac and double click to open it up.
2. Right click on the Uninstall Kaspersky Internet Security and choose Open.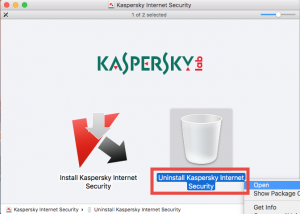 3. When prompted, click Open to run the uninstaller, and then click Uninstall button.
4. When prompted, type your admin password, and hit OK to start the uninstall.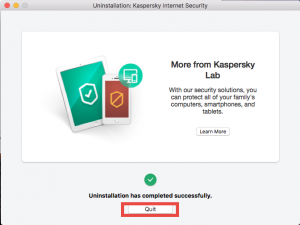 Once the uninstallation is finished, click Quit button to shut down the window.
Option 2: uninstall it via Launchpad
If you installed Kaspersky Internet Security via the Mac App Store, you are able to uninstall Kaspersky Internet Security via the Launchpad. Do the following:
1. Click Launchpad in Dock, and locate Kaspersky Internet Security in Launchpad.
2. Hold down the app icon until it shows X on the upper left corner of the icon.
3.Click X and then Delete in the pop-up dialog to execute the uninstall instantly.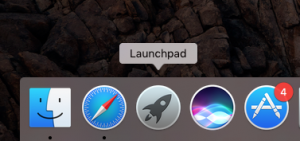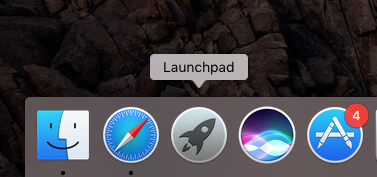 Then you will be able to get rid of the app itself from the Mac. Quite easy, right?
Then what about Kaspersky Internet Security leftovers?
To fully detect and delete Kaspersky Internet Security traces on your Mac, you will need to manually locate them in Library and ~Library directories. Here's how to do:
> Open the Finder, click Go in the Menu bar, and choose Go to Folder.
> Type /Library in the Go to Folder box, and hit Enter key to access to it.
> Type Kapsersky or KIS in the Search bar, and click Library next to Search.
> Identify the matched items in the search result, and remove them to the Trash.
> Again, search for and delete associated items in ~Library folder.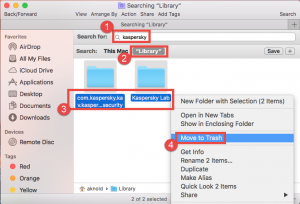 Finally, empty Trash to permanently delete Kaspersky Internet Security leftovers. So that's how you can manually remove Kaspersky Internet Security and its leftovers.
Is this post helpful for you? Have you successfully delete the app from your Mac?