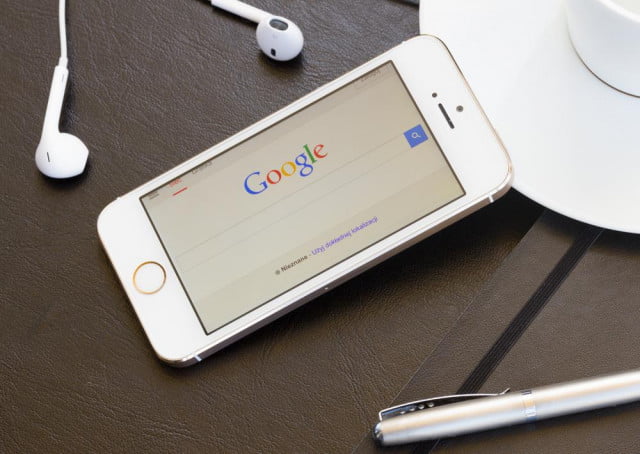 For the past three years Google have been paid Apple billions of dollars to remain the default search engine on iOS devices. This week Bernstein Research revealed in a note to investors that the search engine giant is estimated to pay Apple $3 billion this year, and that the licensing fees make up a large bulk of Apple's services business.
"Court documents indicate that Google paid Apple $1B in 2014, and we estimate that total Google payments to Apple in FY 17 may approach $3B," Bernstein analyst Sacconaghi said. "Given that Google payments are nearly all profit for Apple, Google alone may account for 5% of Apple's total operating profits this year, and may account for 25% of total company OP growth over the last two years."
Apple's mobile devices are estimated to contribute approximately 50% of Google's mobile search revenue. Google has been the default search engine in the default browser in iOS for a decade by paying a substantial amount of money for that privilege. The licensing fees Google pays is nearly all profit, and it is triple the amount that Google paid Apple three years ago for the same licensing rights.
Apple's services business includes iTunes and Apple Music, the App Store, iCloud, Apple Pay and more. The business has seen robust growth and emerged as the company's second largest segment in terms of revenue. The services revenue is largely driven by the increases in app downloads and also contributed by digital content subscriptions, Apple Music, and iCloud storage. For Apple, the licensing deal with Google is lucrative and makes up the bulk of Apple's growing services division.
Though Google remains as the default search engine in default browser, iOS users have the option to change the search engine when browsing. As the comparison, the default search engine on Siri is Microsoft's Bing, and that cannot be changed by users.
What do you think of this payment? What search engine do you use by default?