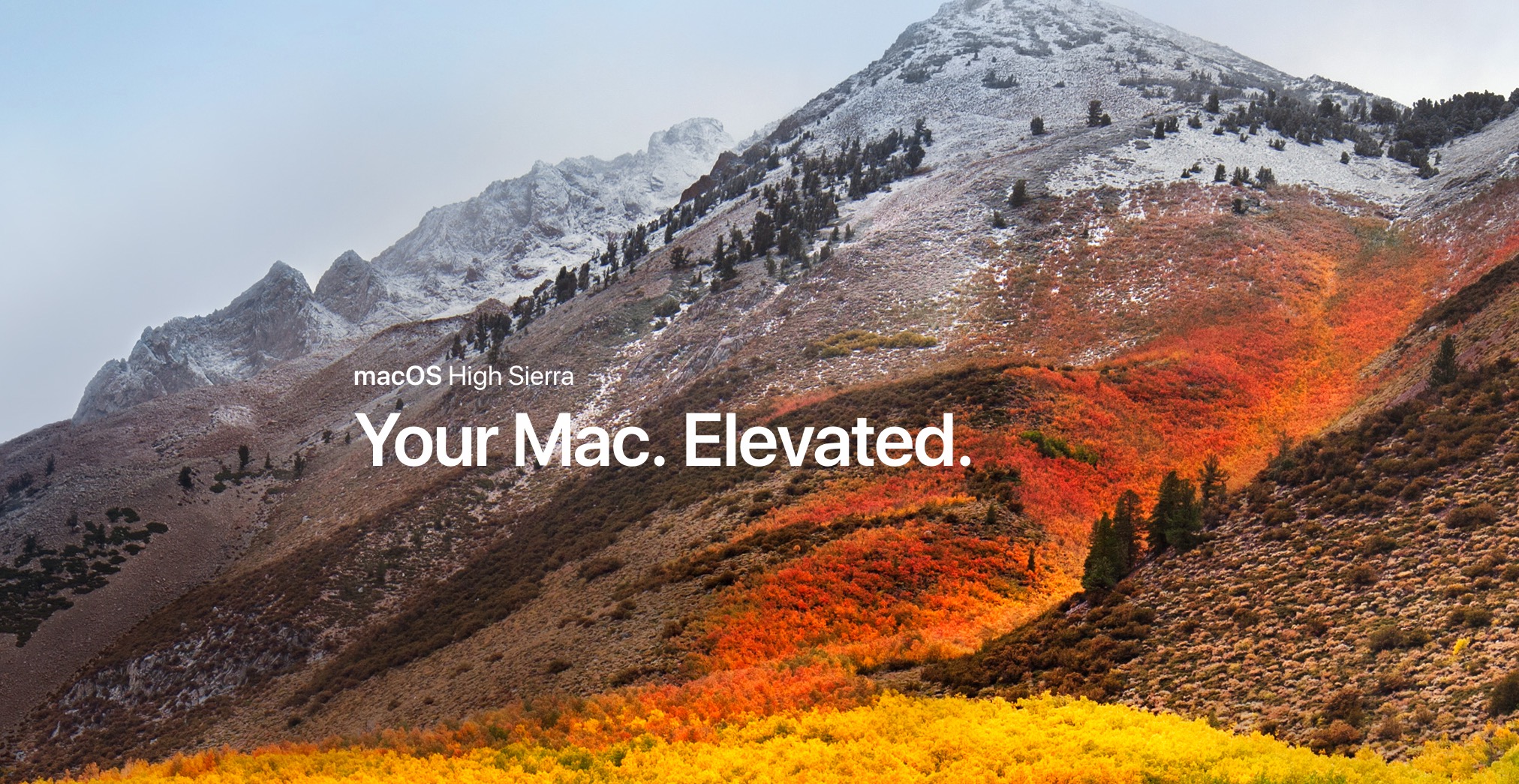 During its Worldwide Developers Conference on Monday, Apple announced the next release of operating system for Macintosh series of computer. The new macOS High Sierra is not a major update but focuses on "perfecting" features in macOS Sierra.
Apart from the new macOS, Apple also refreshes its entire Mac hardware line. The company introduced a new iMac Pro with 18-core processor and 22 teraflops of GPU performance, and the regular updates for MacBook and MacBook Pro lines.
Craig Federighi, head of Apple's software, noted that High Sierra is geared toward refinements and deep technology improvements that drive the Mac and its apps. MacOS High Sierra brings many improvements and some new features including updates for core apps like Photos Safari and Mail, an improved file system, the addition of Metal 2, support for virtual reality (VR), etc. Take a brief look now.
Apple File System (APFS): an advanced file system first introduced in macOS High Sierra. The new architecture brings a new level of security and responsiveness.
Metal 2 API: the second version of Apple's high-performance graphics-rendering framework. It levels up the visual experience and adds capabilities like virtual reality, machine learning and external GPU support for entertainment and professional apps.
Safari: the updated version could be the fastest desktop browser especially with regard to JavaScript performance. Safari is able to block videos from auto-playing. And with the Intelligent Tracking Prevention feature, it is capable of identifying advertisers and others who track your online behavior by machine learning and removing the cross-site tracking data so advertisers won't be able to easily track you across sites. Safari also allows users to personalize browsing settings for individual websites.
Photos: it adds an always-on sidebar and criteria filters for photos collections. New editing tools like Curves for fine-tuning and Selective Color are introduced in the app, and 3rd party apps like Photoshop or Pixelmator can work directly with Photos app.
Additionally, HEVC replaces H.264 as the default video container in macOS High Sierra. Your iCloud storage can be shared with your entire family. Special moments in a FaceTime call can be saved as a Live Photo. Your entire message history including conversations and attachments can be saved in iCloud and synced to devices easily.
To know more new features in macOS High Sierra, see Apple's preview page here.
MacOS High Sierra has the same requirements as its predecessor:
iMac: Late 2009 or newer
MacBook and MacBook Retina: Late 2009 or newer
MacBook Pro: Mid 2010 or newer
MacBook Air: Late 2010 or newer
Mac Mini: Mid 2010 or newer
Mac Pro: Mid 2010 or newer
The update will be available to the pubic in this fall. Developers have been able to test the developer beta now, while the public beta is supposed to release in late June.