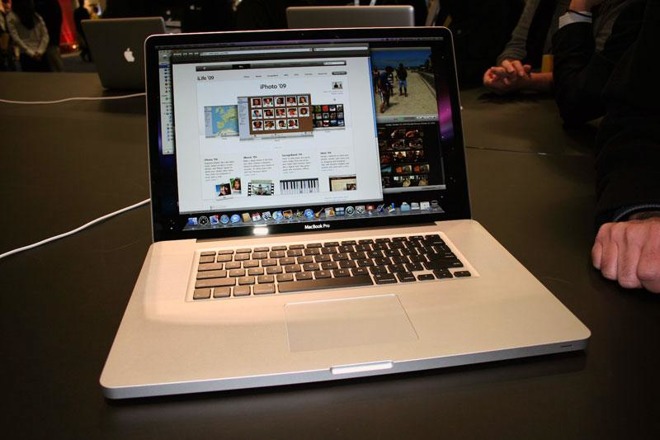 Apple recently updated the list of Vintage and Obsolete Products on its site. Mid-2011 MacBook Air and Late 2011 MacBook Pro will soon be obsolete, which means these models will no longer be accepted for official repair in Apple Stores from June 30.
Typically, the company will update the information on its official site and internal files, rather than notifying their customers about these changes. The Mac notebooks and desktops currently listed in the page include the Mid 2010 MacBook, Late 2010 MacBook Air, Early 2011 MacBook Pro, Mid 2010 iMac and Mid 2010 Mac mini.
Besides, the 1st generation 802.11n AirPort Express (originally introduced in 2008) and select iPhone models will lose Apple repair support starting June 30.
According to Apple's policy, "owners of iPhone, iPad, iPod, or Mac products may obtain service and parts from Apple or Apple service providers for 5 years after the product is no longer manufactured—or longer where required by law". The products classified as technically vintage or obsolete will no longer be eligible for hardware service or new parts from Apple or Apple Authorized Service Providers.
For vintage products that have not been manufactured for more than 5 and less than 7 years ago, Apple has discontinued hardware service with some exception (limited support will be provided in Turkey and California for two years after products become obsolete elsewhere). As for obsolete products, which have not been manufactured for more that 7 years, Apple has discontinued all hardware service with no exceptions.
Apple's Mac computers have a certain amount of loyal users, however this Mac lineup seems to be less important that what it used to be. There have been a rumor that Apple plans to cut down the product line. The Mac computers used to be a crucial source of income for the Cupertino company, yet its leading position in the contribution to the whole profits now has been replaced by iPhone. Whether MacBook Pro, MacBook or Macbook Air, they did not receive much significant updates in recent years. On the contrary, new competitors like Microsoft's Surface has attracted many neutral customers and taken away increasingly market share.