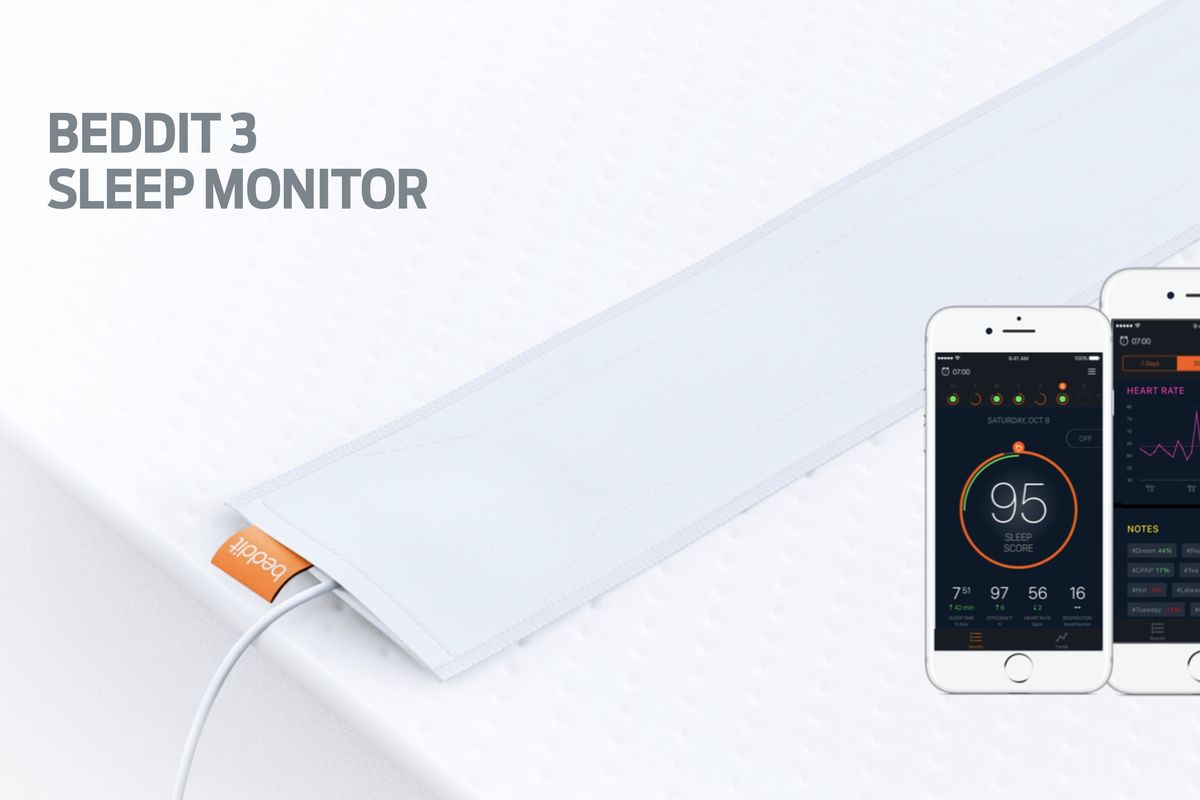 It is first reported by CNBC that Apple has acquired Beddit, a Finnish company that focus on sleep monitoring devices. Beddit's privacy policy page was found updated on its website on May 8, stating that "Beddit has been acquired by Apple". Beyond that, the details about this acquisition is not clear yet.
Beddit confirmed on its website that their customer data "will be collected, used and disclosed in accordance with the Apple Privacy Policy". The page also states that its customers can choose whether to sync related data collected by its sleep monitor to Apple's Health app.
Beddit makes a health-monitoring device that can fits between a bed's mattress and sheets to track sleep quality, heart rate, breathing and even snoring through the night. The data collected by the monitor are available to iPhone users via a dedicated iOS app. Founded in 2007, the company's first product was launch in Apple stores in late 2015, and the latest product is the Beddit 3 Sleep Monitor that can work with apps for iOS and the Apple Watch. Beddit 3 is now sold $149.95 in the Apple Store.
A source familiar with the deal said that Beddit users' experience would be unaffected by Apple's acquisition, noting that its customer support line was still operating.
Apple Watch does not offer any native sleep-tracking functions for now, though there are some third-party watchOS apps that could provide the capabilities. That's a little unreasonable that Apple still not push out this feature for it Apple Watch, given that the giant has explored many new use-cases in health and wellness market.
Apple Watch requires daily charging, mostly at night, and we may not be willing to wear that kind of device while we are sleeping. Yet, the main advantage of Beddit 3 Sleep Monitor is that users do not need to wear a tracker or even remember to use it. Integrated with Apple's HealthKit and Apple Watch, Beddit allows users to track their healthy index and guide them to improve the sleeping quantity and quality.
The acquisition of Beddit suggests that Apple are looking to fill the functionality gap in its digital healthy portfolio. Sleeping-monitoring is a potential area for Apple to move into. However, it is unclear whether Apple plans to continue supporting its device or incorporate the technology into a new Apple-branded product/feature.