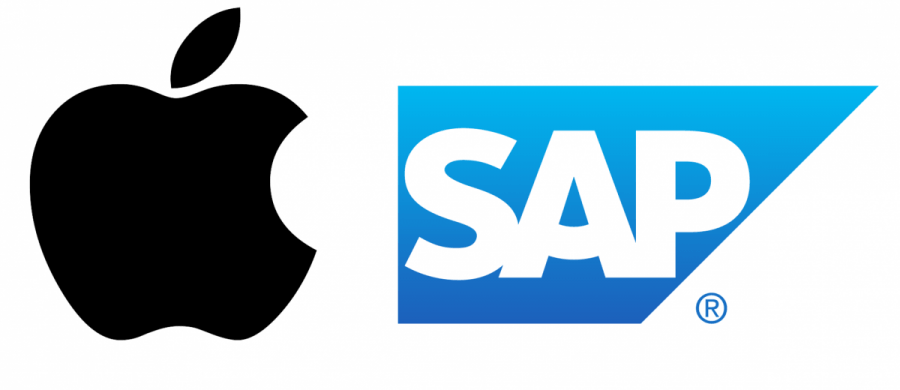 Germany enterprise software giant SAP SE on Monday announced that it has cooperated with Apple Inc. to develop a Cloud Platform software development kit for iOS, and that the upcoming software development kit will be released on March 30.
Apple has achieved partnership with SAP, the second gloabla software company and the largest comercial developer, in last May to step into the enterprise market and to "revolutionaize work on the iPhone & iPad". The new iOS SDK will be jointly designed to help developers, partners and customers easily build native iOS apps that are tailored to their business needs. Meanwhile the tool can allow developers to feed data between SAP's business-oriented software systems and Apple's customer-oriented iOS platform. The technology makes use of Apple's Swift programming language to reduce the complexity of app development with iOS components such as Touch ID and notification system. Once released, the tool is expected to bring much convenience for developers to design commercial software.
"We're already seeing the impact that the combination of iOS and SAP brings to businesses to enable better, more efficient and effective processes across industries," Susan Prescott, Apple's Vice President of Product Marketing, said recently.
SAP added that currently third party developers can register to participate in the SAP Academy for iOS, which offers "initial training and workshops" designed in tandem with Apple. The training course is planned to roll out gloablly later this year.
The SDK has been adopted by some companies in early testing, including Burberry and SAP itself. SAP are developing iOS software with this SDK for varios industries, and the first batch software is mainly for administration and consulting industries.
The release of the new Cloud Platform SDK for iOS is a crucial step for Apple to enter into the field of commercial software. Traditionally, the company's products are mainly customer-oriented, while the enterprise market is not paid much attention, resulting in the limited number of commercial software. Apple usde to team up with IBM to push enterprise tablet software, hoping to push the sales. Last Semptember Apple announced the partnership with Deloitte, who would assemble a consulting team with thousands of people to help enterprise customers use Apple's products.