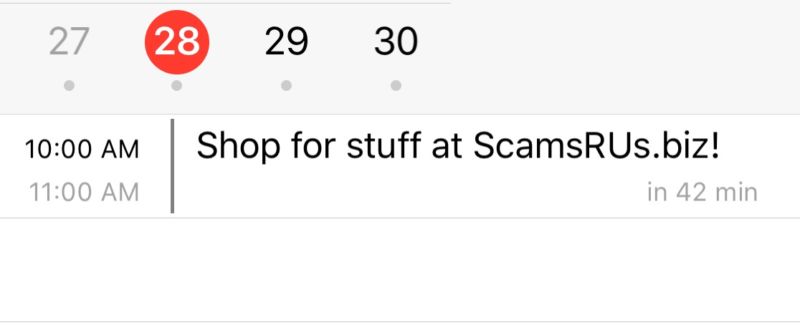 "How to Stop Calendar Invite Spam on Apple Devices"
Have you seen invitation messages appearing repeatedly in your Calendar app? Recently many iOS and macOS users reported that they constantly received invitation spams in their calendar listings. Usually the spam includes a URL in the event description and try to entice users into clicking it for a bargain. That situation happens because spammers take advantage of a feature in iCloud that could extract invites from email and present them as notifications in Calendar app, and those annoying invitations get shown to you in all your linked calendars in iOS and macOS devices.
The topic today is: how to stop Calendar invite spams on your Apple devices? In iOS you can slide the notification to the left and choose Delete so that you can remove it without providing a response. But there is no similar option appears in macOS. Simply deleting those invitations might send response back to the spammers and confirm that your email address is live, and that may invoke more spams.
Here is a little complicated method for deleting an invite without notifying the senders: you can create a new calendar via iCloud or Calendar app, assign the spam to the calendar, then delete the calendar and choose Don't Notify button when prompted.
If you want to effectively get rid of those invites, you can entirely block the automatic invitation alerts by a simple change in iCloud settings. Here's how to do: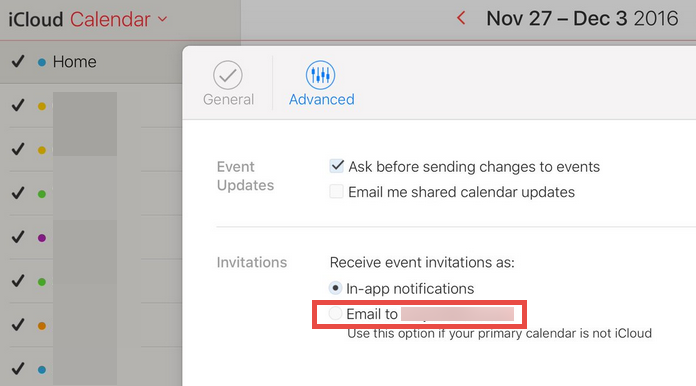 Open a desktop browser, head to the iCloud page and log in with your Apple ID.
Click on the Calendar icon, and then click the gear icon in the lower-left corner.
Open the Preferences menu from there, and then tap on the Advanced tab.
In the Invitations section, click on the bubble next to Email to [your email address].
Now all the invitations will be sent to your email address and appear in your inbox instead of as notifications in your devices. It may be slightly inconvenient as if you routinely receive calendar notifications for invitations sent via email, you will have to look for those wanted ones in the inbox and click to add them to your calendar.
Apart from this option, you can also choose to disable Calendar on iCloud to stop using this app (iOS : Settings > iCloud, macOS: System Preferences > iCloud).
How do you deal with it when you receive those invite spams? Share your story with us.