App info: Dashlane is a password manager and digital wallet available for Mac, Windows, iOS and Android. A free version is available to download, and the premium tier allows you to sync data between an unlimited number of devices on all platforms.
Desired to uninstall Dashlane from your Mac? Some users may have the need to fully remove all components of this app, but they get lost in how to get rid of some Dashlane leftovers. How can you totally delete Dashlane and all the files it creates?
In this post we will share some tricks to help you achieve a clean, complete uninstall.
Method 1: uninstall Dashlane from its Help menu
If you download Dashlane from the developer's website, follow these steps:
Open up Dashlane from the Applications folder or in Launchpad
Click Help in the top menu bar, and choose Uninstall Dashlane…
When a new dialog window appears, check the box for deleting all your data for Dashlane from your mac, and click Uninstall button to start the uninstallation
Note that once you check the box, all your credentials and passwords, secure notes and personal information will be deleted. You can export the data before the uninstall.
Method 2: uninstall Dashlane by trashing it in Finder
Generally speaking, you can uninstall an application by the trash-to-delete method. But before that, check if Dashlane is currently in use on your system. If its icon appears in Dock or menu bar, right click on it and choose Quit to shut down the app.
Then you can start to delete Dashlane by following the regular steps shown below:
Open up Finder from the Dock, and access to the Applications folder from sidebar (if it does not appear there, click the Go menu on the top bar and choose Applications)
Locate Dashlane, right click it, and then choose Move to Trash (alternatively, drag target app icon to the Trash in Dock and drop it into the Trash icon)
Once throwing Dashlane into Trash, you can choose Empty Trash from the Finder menu to clean it up there (note that emptying trash is an irrevocable act). But if your Trash contains other items, we suggest you to only delete Dashlane in the Trash:
Open up Trash, right click on Dashlane, and choose Delete Immediately
Click Delete button in the pop-up window to permanently delete Dashlane
Method 3: uninstall Dashlane through the Launchpad
If you install Dashlane from the Mac App Store, you can adopt this way to remove it:
Head to Launchpad from the Dock, through Spotlight, or by gesture shortcut
Locate Dashlane, then press and hold the app icon until it starts to jiggle
Cick the X icon on the upper left corner of the icon, and click Delete button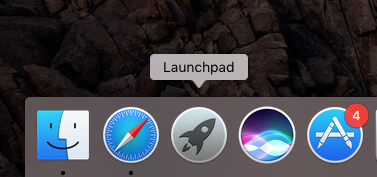 Once you click the Delete button, Dashlane will be uninstalled instantly on the Mac.
>> Extra work to do if you adopt the manual uninstall methods above:
Though Dashlane has been removed, it does not mean that all the files and folders created by Dashlane have been deleted from the whole system. You can utilize the Search feature to detect its leftovers in the hidden (~)/Library directory:
In a Finder window, click Go from the Menu Bar, and choose Go to Folder
Type /Library in the box and hit Enter key (or click Go button) to open it up
Click the Search in upper right corner, and type Dashlane in the search bar
Click Library under the search bar to show the search result in this hidden folder
Select the files and folders whose names contain Dashlane, and delete them all
Repeat the steps to delete any Dashlane components in the ~/Library folder
So far Dashlane should have gone without leaving traces on your Mac.
Method 4: uninstall Dashlane by utilizing Osx Uninstaller
Afraid of making mistakes in the manual uninstallation? Why not try to use an universal uninstall utility in the task of app removal? You can achieve it by this way:
1. Download the uninstaller from the homepage of this site, and install it on your Mac
2. Double click to launch this tool, and click Register button to start the activation
3. Select Dashlane in the interface and click Run Analysis button
4. Click the Complete Uninstall button, and then click Yes button to execute removal
5. Click Back to Interface button to re-scan your Mac, and then close the uninstaller
Incredibly easy for you to remove all components of Dashlane! You can repeat the simple steps to quickly sweep out the traces an application creates on your system.
Which way do you think is better to uninstall Dashlane for Mac? Share with us.