How to uninstall Keka from the Mac? What is the correct approach to fully remove its leftovers hidden in the system? Is there any tips you should notice during the uninstallation? Now read this post to know how you can totally remove Keka on Mac.
App info: Keka for Mac is a file archiver compress files in a bunch of formats and extract lots of compressed files. The Mac App Store version is priced $2.99, and supports Mac OS X 10.9 and later. You can also get the free version in its official site.
Hereby we will show you three available methods of uninstalling Keka on macOS.
Method 1: Delete Keka in the /Applications folder and Trash
This method is the universal one to uninstall third-party Mac apps. Once installed properly, most apps will be uninstalled after you trashing it and deleting it in Trash.
Open up Finder from the Dock, and access to the Applications folder from sidebar (if it does not appear there, click the Go menu on the top bar and choose Applications)
Locate Keka, right click on it, and then choose Move to Trash option (alternatively, you can drag Keka icon to the Trash in Dock and drop it into the Trash icon)
Once throwing Keka into Trash, you can choose empty the Trash from the Finder menu to clean it up there (note that emptying trash is an irrevocable act). But if there are other items in your Trash, we suggest you to delete Keka individually in the Trash.
Open up Trash, right click on Keka icon in Trash, and choose Delete Immediately
Click Delete button in the pop-up window to permanently delete Keka
Question:
What to do if you fail to delete Keka into Trash? In most cases, a message will pop up to remind you that the Keka is still in use. You should quit Keka prior to the uninstall.
There are several options to (force) quit the active Keka on macOS / Mac OS X:
If Keka shows up in the Dock, right click on its icon and choose Quit;
When Keka is active, click Keka in the Menu Bar and choose Quit Keka;
Launch Activity Monitor, select Keka, click X icon in upper left, and choose Quit;
Press Command–Option–ESC(Escape) to bring up the Force Quit Applications window, select the app you want to stop running, and click Force Quit button
If Keka remains in Dock, right click on it and chose Options > Remove from Dock.
Method 2: remove Keka (the App Store version) via Launchpad
As for the Keka downloaded from the Mac App Store, here is an alternative way:
Head to Launchpad from the Dock, through Spotlight, or by gesture shortcut
Locate Keka in Launchpad, press and hold its icon until it starts to jiggle
Click the X icon on the upper left corner of the icon, and then click Delete button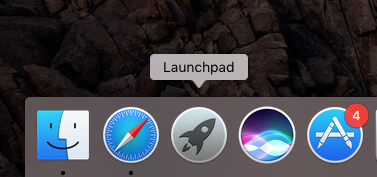 Once you click the Delete button, Keka will be removed from your system instantly. If you want to use this app in future, you can download it from Mac App Store again.
Question:
What else you should do after uninstalling Keka using one of the following methods? Some users may know that both these way do not solve the app leftover issue. How to detect Keka remnants in the hidden system folders? Well, you can use the Search feature in Finder to locate and delete items pertaining to Keka. Here is how to do:
In a Finder window, click Go from the Menu Bar, and choose Go to Folder
Type ~/Library in the box and hit Enter key (or click Go button) to open it up
Click the Search in upper right corner, and then type Keka in the search bar
Click Library under the search bar to show the search result in this hidden folder
Select the files and folders whose names contain Keka, and move them to the Trash
Repeat the steps to delete any Keka components in the /Library folder as well
Warning: don't delete other irrelevant items in the ~/Library folder. After throwing associated items to Trash, use your Mac for a period to see if it still functions well.
Method 3: easily & fully uninstall Keka by using a dedicated tool
Finally we come to the last method of uninstalling Keka (or other unwanted apps). It is an one-stop solution to help you get rid of all components of Keka in a few clicks.
Download the Pro Mac Uninstaller from the homepage, and install it on your Mac
Double click to launch this tool, then click Register button to perform the activation
Select Keka in the interface and click Run Analysis button to start scanning
Click the Complete Uninstall button, and then click Yes button to execute removal
Click Back to Interface button to re-scan your Mac, and then close the uninstaller
By far you have totally removed all items created by Keka from your system.
Question: which method do you think is the most efficient and hassle-free?